How Many Kids Does Brian Kilmeade Have? Wife Family And Net Worth
Brian Kilmeade is a proud Father of three kids with his wife, Dawn. The couple has been blessed with two daughters and a son.
Brian is an American television and radio presenter. He is best known as a political commentator for Fox News and currently hosts shows like Fox & Friends, The Brian Kilmeade Show, and One Nation with Brian Kilmeade.
Brian Kilmeade Kids: He Is Blessed With Three
Brian Kilmeade has three children: Kaitlyn Kilmeade, Bryan Kilmeade, and Kirstyn Kilmeade. His eldest son, Bryan, is 25; Kristyn is 20, and Kaitlyn is 18.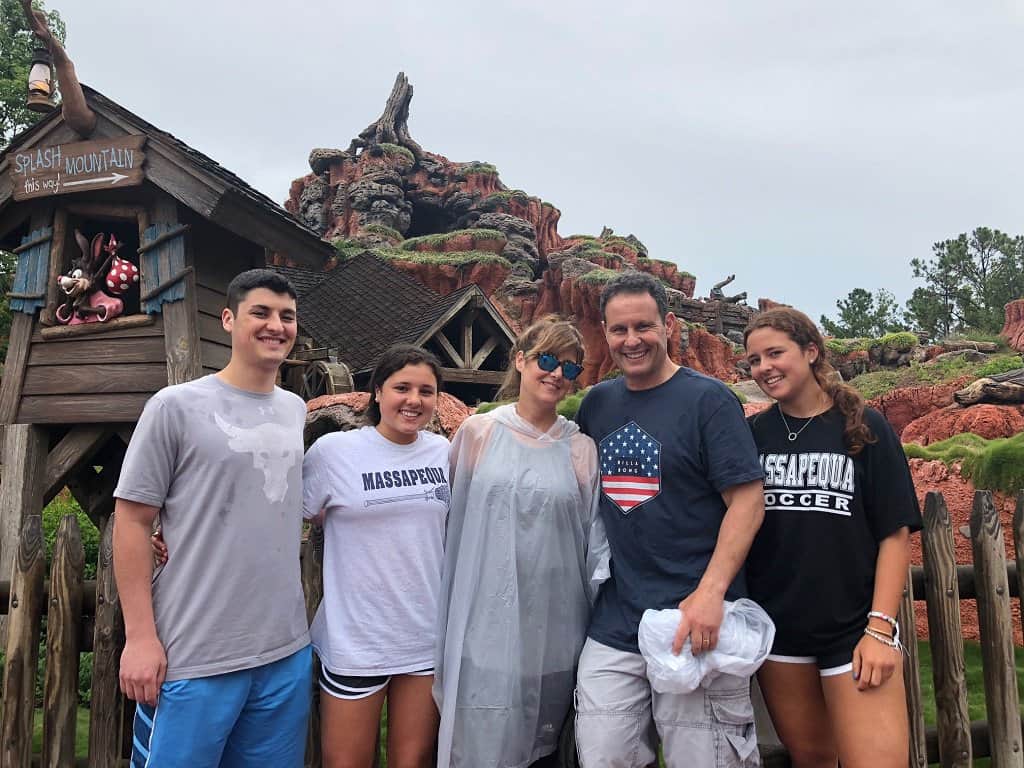 Bryan obtained a bachelor's degree in Sports Management from Syracuse University. He further did a J.D. from Tulane University Law School. The eldest son of the Kilmeade family currently works as the Manager of Football Operations for the United States Football League (USFL).
Kaitlyn appears to have an interest in musical theater. She was a member of the Body Language Dance Studio.
Kristyn and Kaitlyn made a voice appearance on their daddy's Fox & Friends show in 2014.
Brian Kilmeade Is Blissfully Married To His Wife Of 29 Years
Brian Kilmeade is married to his wife, Dawn Degaetano Kilmeade. The two wed on December 3, 1993, and have been together for almost three decades.
Dawn is also a New York native born on April 17, 1964. Interestingly, there is less than a month of an age gap between Dawn and Brian. Dawn is older by mere 20 days.
Dawn is currently a homemaker and looks after her family. Her mother's name is Diane, and she has a sister named Denise.
Brian lives with his wife and kids in Massapequa, New York. They also have two pet dogs: Rocky and Apollo.
Brian Kilmeade Family Details Explored
Brian Kilmeade was born to his parents, Marie Rose Kilmeade and James Kilmeade Junior. He was born on May 7, 1964, four years after his parents married.
Both his parents are no more. James died in an accident in 1979 when Brian was a kid, while Marie passed away in September 2018 at the age of 84.
Born and raised in New York, Brian is a New Yorker through and through. The 58-year-old is the second son in his family and has two siblings named Steve Kilmeade and Jim Kilmeade.
Brian graduated from Massapequa High School in 1982 and obtained a bachelor's degree in Arts from LIU Post in Brookville, New York, in 1986.
The Kilmeade family is American by nationality and are practicing Christians (Catholic). They have Irish and Italian ancestry.
What Is Brian Kilmeade Net Worth & Salary?
Celebrity Net Worth reveals that Brian Kilmeade has a net worth of $10 million. Under his current contract with Fox News, he draws a $4 million annual salary.
Brian started his career by working as a correspondent for a national high school television news program called Channel One News. And the rest is history.
Since then, the 58-year-old has worked with KHSL-TV, KLSD (The Jim Brown Show), WVIT (an NBC affiliate), NewSport, and so on.
In 1998, Brian became a host of Fox and Friends, a morning program by the Fox News Network. Brian and his co-host Steve Doocy have remained hosts of the show ever since. Brian is also involved in many other hosting gigs with Fox.
Brian also got his radio program called The Brian Kilmeade Show.
Besides being a television and radio presenter, Brian is also the author of several fiction and non-fiction books. His books include The Games Do Count, It's How You Play the Game, George Washington's Secret Six, and The President and the Freedom Fighter.
You May Like: Is John Berman Leaving CNN? What Happened To Him, And Where Is He Going?