Babyface Net Worth: Houses & Lifestyle
Kenneth Brian Edmonds, professionally known as Babyface, has a staggering net worth of $200 million.
He is an American singer, songwriter, and record producer.
On April 10, 1959, Edmond was born in Indianapolis, Indiana, to Marvin and Barbara Edmonds.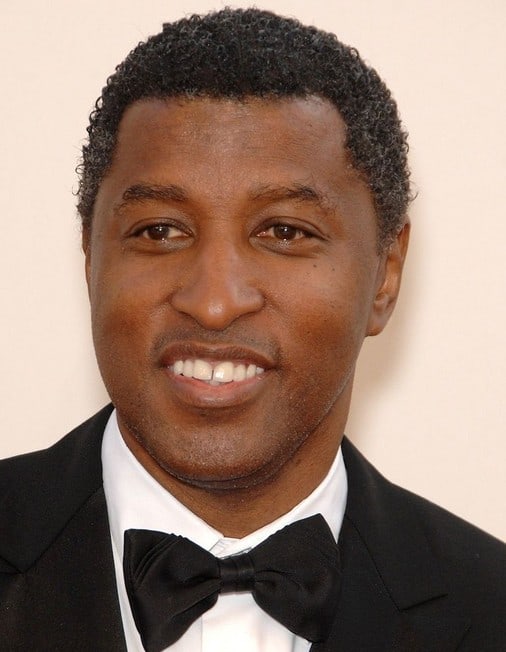 He's one of the prolific record producers and songwriters in the music industry.
Kenneth released his first debut album named Lovers in 1986, which was a huge success.
Babyface has produced and written over twenty-six number one R&B hits throughout his career.
He also has twelve Grammies and was ranked number 20 on NME's 50 of The Greatest Producers Ever.
Quick Facts
Before we look into the net worth of Babyface, let's go through some of the quick facts on the guy:
| | |
| --- | --- |
| Birth/Full Name | Kenneth Brian Edmonds |
| Celebrated Name | Babyface |
| Net Worth | $200 million |
| Profession | Singer, Songwriter, Record producer, record executive, film producer |
| Gender | Male |
| Birth Date | April 10, 1959 |
| Birth Place | Indianapolis, Indiana, United States |
| Father's Name | Marvin Dallas Edmonds |
| Mother's Name | Barbara Jean O'Bannon |
| Siblings | Kevon Edmonds and Melvin Edmonds |
| Zodiac Sign | Aries |
| Nationality | American |
| Ethnicity | African American |
| Religion | Christian |
| Sexual Orientation | Straight |
| Age | 64 Years Old |
| Weight | 185 lbs (84 kg) |
| Height | 5 ft 9 in (175 cm) |
| Body Type | Average |
| Eye Color | Dark Brown |
| Hair Color | Black |
| Education | North Central High School, and Indiana University Bloomington |
| Marital Status | Married |
| Wife/Spouse | Nicole Patenburg |
| Children | Peyton Nicole Edmonds, Brandon Edmonds, and Dylan Michael Edmonds |
| Past Relationships | Tracey Edmonds (married 1992 and divorced 2005) |
| Genres | R&B, Soul, New jack swing |
| Instruments | Guitar, Keyboard, Mandolin, Vocals |
| Television | College Hill |
| Awards Nominated | 162 |
| Awards Won | 71 |
| Social Media | Instagram, Twitter, Deezer, YouTube, Facebook |
| Official Website | Babyface music |
| Years Active | 1974 – Present |
| Last Update | December, 2023 |
Babyface: Networth and Income
Celebrated singer, songwriter, and record producer has a mind-blowing net worth of $200 million.
His music business primarily adds up to his net worth.
Likewise, he also has his own record company called Soda Pop Records and La Face Records, which has produced several hit albums and sold millions of copies.
Further, he also founded a film production company called Edmonds Entertainment Group, which further adds to his net worth.
You might be interested in reading about Amanda Cerny.
Babyface: Houses and Cars
Houses
Babyface owns a 7,508 sq ft home, with five bedrooms and six bathrooms, in the Bel Air Crest neighborhood.
The singer purchased the house back in 2004 for a whopping $4.1 million.
The same year, he bought a $5.15 million home in Mulholland Estates community, Los Angeles.
The house is 8,245 sq ft and is currently owned by his x-wife Tracey Edmonds.
Likewise, in 2008, Edmond bought a $780,000 3,614 sq ft property in Rancho Cucamonga, California.
Similarly, in 2012, the singer sold his 7,344 sq ft home featuring seven bedrooms and six bathrooms for $2.95 million.
Kenneth originally purchased the house in 1995 for $1.9 million with his then-wife, Tracey Edmonds.
Further, he also owns a 3,500 sq ft typical las vegas tract home, which he bought in 1996 for $255,000.
Cars
Babyface owns a Porsche 911 Carrera Coupe, worth $75,000.
The car has a 3.8-liter engine, 400 horsepower, a top speed of 191 mph, and 0-100 mph in 4.3 seconds.
Likewise, the singer also owns a Mercedes Benz s600 Sedan, which is worth $145,000.
The car features a twin-turbo 4.7-liter V8 engine, LED headlamps, reverse camera, s-class interiors, and 0-60 mph in 4.5 seconds.
Similarly, he also owns a 2001 Mercedes Benz, worth $55,000.
The car has delicate wood garnishings, w-tech gadgets, metal trims, ventilated seats, and adaptive high beam assist.
Babyface: Lifestyle
Babyface lives a pretty normal lifestyle.
He also eats a healthy diet and does a regular workout in his home.
He likes to wear casual clothes such as jeans/trousers with matching t-shirts and shoes.
As for any events or awards, he has been seen wearing tuxes and suits.
Also, the singer has been seen wearing a $31,500 Rolex Day-Date in various events and awards ceremonies.
He also has a $48,000 Bosemdofer Piano in his living room.
Likewise, he spends his free time with his wife and three children and has been spotted hanging out with other celebrities such as Wiz-Khalifa, Usher, Jay-Z, etc.
Babyface also has a $100,000 recording studio in his home and spends most of his free time creating music.
<<Barack Obama's Net Worth: Books & Investment>>
Charity
Kenneth has done various charity works and donated thousands of dollars to charity.
However, the one close to his heart is Keep Memory Alive and United Negro College Fund.
Keep Memory Alive supports the cause of brain health, as Edmonds's mother died from Alzheimer's.
The singer also supports VH1 Save the Music Foundation and has donated more than $100,000 over the past years.
Similarly, the singer has also donated more than $500,000 for providing transitional homes for at-risk youth in Washington, D.C.
Further, he has participated in various charity concerts such as Martin Luther King Jr., National Memorial Dream Concert, Stevie Wonder's House Full of Toys initiative, etc.
Likewise, he also supports Carousel of Hope, a non-profit organization that focuses on juvenile youths.
Albums, Movies, and Investments
Albums
His first studio debut album was Lovers, released on the 7th of October 1986.
After that, the songwriter releases many albums such as Tender Lover, The Day, Face2Face, etc.
Babyface wrote the song Slow Jam, which was a super hit. He released another album named Playlist on 18th September of 2007.
He released Love, Marriage & Divorce on 4th February of 2014, for which he received a Grammy Award.
Movies and Tv shows
After making his foothill on the music industry, the singer founded a film production company in the mid-90s named Edmonds Entertainment Group.
The production released numerous films such as Soul Food(1997), The Prince Of Egypt(1998), Light it Up, etc.
Likewise, they also produced the BET reality series called College Hill, which aired from 2004 to 2009.
Similarly, the singer also had participated in multiple tv shows like Celebrity Duets in 2006 and Dancing with the Stars in 2016.
Investment
He co-founded La Face Records with his partner Reid in 1989, which has given the world some very talented artists like Usher, TLC, and Toni Braxton.
Babyface wrote most of the songs, sang by the fellow three artists, and has sold over ten million copies in America alone.
The singer also has his music production called Soda Pop Records.
Since its founding in 2009, the Record company has signed two R&B icons JoJo and K-Ci, releasing their first album named My Brother's Keeper.
<<A J Green Net Worth: Contracts & Charity>>
Babyface Career
Babyface released his debut album in 1986, titled Lovers, which became a decent hit and propelled him as a solo artist.
After his success on his first album, Babyface co-write hits for Johnny Gill, Whitney Houston, and Madonna.
Likewise, he was nominated for a Grammy for his production on the Bodyguard soundtrack.
He later went on to work with artists like Mariah Carey, Celine Dion, Aretha Franklin, Gladys Knight, En Vogue, and Mary J. Blige.
Also, in 1995, he achieved major success with the Waiting to Exhale soundtrack, producing it and writing nearly all of its songs.
Further, he also won the first of three consecutive Grammys as Producer of the Year.
3 Facts about Babyface
Babyface has produced and written over 26 No. 1 R&B hits throughout his musical career.
Kenneth has received three consecutive Grammy Awards for Producer of the Year (1995, 1996, and 1997).
In 1989, Edmond and Reid co-founded La Face Records, and later in 2010, founded his own record label named Soda Pop Records.
Quotes
"It's like spicy food – sometimes you have to tone it down so more people can enjoy it."
"Lyrics can be important, but ultimately, what pulls people in on a song is melody and the tracks and the way music feels."
"I kind of just stumbled into producing. It was more that I was a writer, and the only way you were going to get your songs done was to do them yourself."
FAQs
Who named Kenneth Edmonds Babyface?
He was given the name Babyface, by funk performer Bootsy Collins, because of his youthful look.
What is Babyface's real name?
Babyface's real name is Kenneth Brian Edmonds.