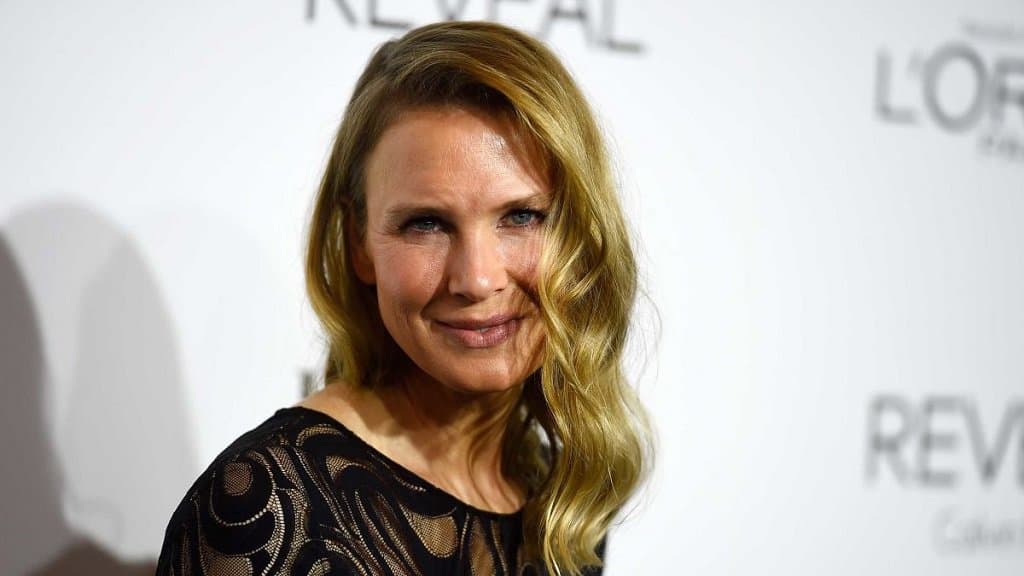 Renee Zellweger's Fat suit controversy has become the topic of discussion after she faced backlash.
After receiving criticism for the "fat suit" she wore in her most recent show, Renée Zellweger has responded.
Ever since photos from the set of The Truth About Pam surfaced in 2021 showing the Actress wearing prosthetics and a padded suit designed to make her look larger, the actor faced backlash.
people also like: Jalen Hurts Wife: Is He Married To Bry Burrows? Kids And Parents
According to Renee, in her line of work, "you want to be respectful and responsible." There is always a limit to how much you can approximate something accurately without distraction.
Renee Zellweger Fatsuit Controversy Explained: What Happened To American Actress?
Renée Zellweger has addressed the controversy regarding the fatsuit she wore for the television show The Thing About Pam.
Renee Zellweger was criticized for playing real-life murderer Pam Hupp because many felt a plus-sized Actress should have been cast. The Actress came under fire for needing a fat suit and prosthetics to fit the part.
Social media users who disapproved of what the media described as Zellweger's "unrecognizable transformation" did so by calling it "fatphobic." Sarah Alexander, a commentator for Metro.co.uk, said it could be "triggering to plus-size people."
In a brand-new Sunday Times interview, Zellweger, who portrays Pamela Hupp in the show, was questioned about the uproar. "Look, you want to be respectful and responsible," she retorted. There is a limit to how much you can approximate something accurately without distraction.
The costume, according to the actor, was pretty much head-to-toe. It was the choice of clothing, the prosthetics, and the [padded] suit.
She continued by saying that each of those details was crucial because they all worked together to form the person we imagine when we project our assumptions and judgments onto them.
Renée Zellweger Weight Loss Journey
When the final chapter of the Bridget Jones trilogy debuted in 2016, Renée Zellweger made headlines, but viewers weren't just drawn to her fantastic acting. It was also her amazing appearance.
To play the bumbling singleton in the romantic comedy film series for the first time, the Hollywood A-lister had to gain an incredible 30lb (2.1st) for the part back in 2001.
She reportedly received instructions to "not count the calories" she consumed daily to put on weight for the role. She would consume high-fat, high-carb foods like burgers, pizza, chocolate, milkshakes, and french toast to meet the necessary goal. Some publications estimated that she was taking in 4,000 calories every day.
The American Actress explained the character's shifting weight by mentioning Jones' complex relationship with her body. At the time, she claimed no weight issues in an interview with TODAY.
You May Also Like: Why Did Harry Styles Spit On Chris Pine Reddit? Controversy Explained
However, as soon as the filming was finished, the Actress quickly lost the extra weight and returned to having a "size zero figure in a matter of months." In the same year, People magazine included her on its 50 Most Beautiful People list, thanks to her swift decline.
Renée Zellweger Diet Plan Explained
She was claimed to lose weight quickly by adhering to a strict macrobiotic diet consisting of vegetables, rice, and lean fish.
Additionally, she has a history of experimenting with the Atkins, Zone, and Hampton diets. The Zone diet permits three meals and two snacks per day, with a combination of low-fat proteins like skinless chicken, turkey, or fish at each meal.
Also Read: Is Joe Rogan Dead Or Alive; Death Hoax Debunked- American UFC Color Commentator Controversy Reddit Update
Furthermore, it contains a small number of healthy fats like olive oil, almonds, avocado, and carbs, most of which are fruits and vegetables. The Zone Diet instructs its subscribers to "stick to eating a specific ratio of 40% carbs, 30% protein, and 30% fat," according to Healthline.
Sanskriti loves to keep the track of latest fashion and trends. She follows a lot of celebs as her fashion idol. She works as a freelancer for Celeb Doko. She is shy but great in what she does. Her personality can be better portrayed down in her srticles.