Why Are Alexis Bledel And Vincent Kartheiser Divorcing? Reddit Update, Kids
Alexis Bledel and Vincent Kartheiser are officially getting divorced. The Hollywood power couple is calling it quits after eight years of marriage and ten years of relationship.
Alexis Bledel, 40, is an American actress and model well known for playing Rory Gilmore on Gilmore Girls and Emily Malek in The Handmaid's Tale.
Vincent Kartheiser, 43, is also an American actor who plays Pete Campbell on Mad Men. His other famous roles include Connor in Angel and Dr. Jonathan Crane in the HBO series Titans.
Learn About: Eddie Redmayne Sexuality: He Is Not Gay, Ethnicity And Net Worth.
Alexis Bledel And Vincent Kartheiser Divorce: Reddit Update
Vincent Kartheiser filed for divorce from Alexis Bledel in Putnam County Supreme Court in New York on August 10, 2022, which was finalized on August 26. Given the level of privacy the two maintain, the reason behind the divorce is also private.
Alexis and Vincent wed in a private ceremony in Ojai, California, in June 2014. The couple reportedly started dating in 2012 after meeting on the sets of Mad Men. Alexis played the guest role of Beth Dawes, the mistress of Vincent's character Pete Campbell.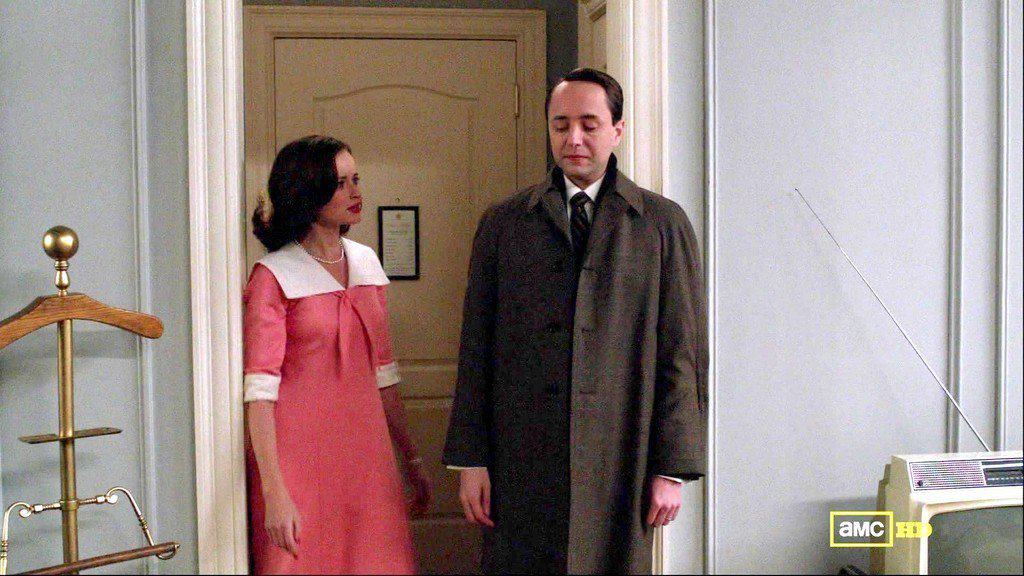 Early in their relationship, the pair shared an expansive Brooklyn Heights penthouse. Refinery 29 reported that they sold the property in 2016 for an estimated $1.6 million.
Vincent dated The Hairy Bird co-star Rachael Leigh Cook in 1998, whereas Alexis dated her former Gilmore Girls co-star Milo Ventimiglia for almost four years, from December 2002 to June 2006.
Alexis Bledel And Vincent Kartheiser Have One Son Together
Alexis Bledel and Vincent Kartheiser had one son in the fall of 2015. He is currently seven years of age. The child's name and other details are yet to be out.
The couple is highly private about their love and marital life, rarely making public appearances or speaking about each other. The pair also avoids using social media, making it harder for fans to find their details.
In a 2014 interview with Vulture, Vincent explained why he was so tight-lipped about his relationship, saying that sharing about one's relationship with the world lessens, cheapens, and weakens it. He believes love is magical and profoundly spiritual and should be kept that way.
While the celebrity duo still has not introduced their child to the world, Alexis' former Gilmore Girls co-star Scott Patterson provided insight into her life as a mother, saying that she has blossomed as a woman and is a proud new mother.
He further shared that his kid is about a year and a half older than Alexis' son and that he used to show her photos and videos and share experiences about what to expect.
Alexis And Vincent's Professional Lives Are Also In Flux
Three months before Vincent filed the divorce papers, Alexis Bledel made headlines after abruptly walking away from The Handmaid's Tale. She issued a public statement in May 2022 stating that she had decided to step away after much thought.
Alexis joined the cast of the critically acclaimed series in 2017 and appeared for four seasons in over 20 episodes. She even got four Emmy nominations and took home one for her role. It shocked everyone when she decided to leave, but the actress has not spoken further about her decision to quit.
Likewise, Vincent Kartheiser was the subject of misconduct investigations in August 2021. According to Deadline, the Mad Men alum's behavior on the Titans set led to multiple complaints and inquiries.
The publication reported the actor's verbal outbursts and inappropriate comments while working in a Toronto location. The production Company reportedly took corrective action but did not fire Vincent.