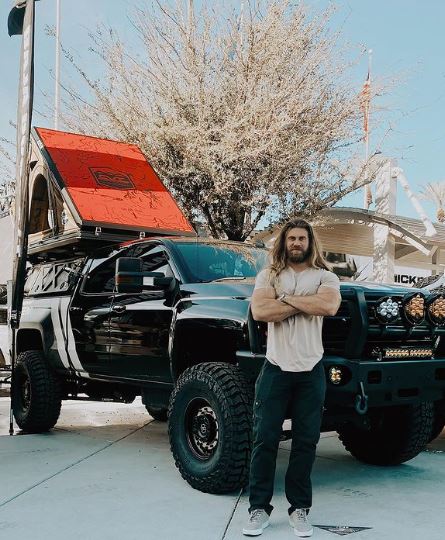 A personal trainer, known for his striking looks and man-bun, ladies and gentlemen, Brock O'Hurn.
Brock O'Hurn, 31, is an actor, model, businessman, and personal trainer from the United States.
Furthermore, he has progressed from being unemployed to becoming a millionaire.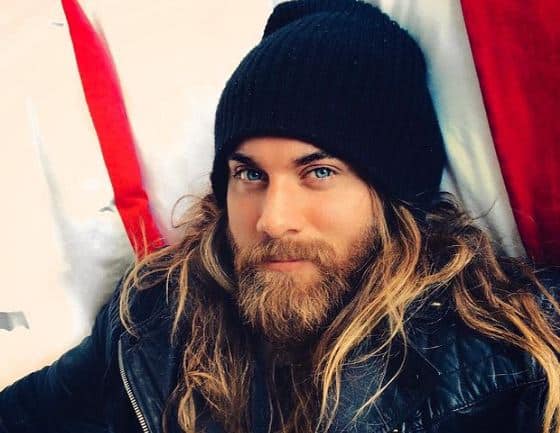 Brock is also the proprietor of O'Hurn Media Inc. and Outlaw Logic Pictures.
This article discusses his personal life, body measurements, charity, career, early life, net worth, and social media of Brock O'Hurn.
Quick Facts
Here are some quick facts about Brock O'Hurn:
| | |
| --- | --- |
| Full Name | Brock O'Hurn |
| Date of Birth | August 19, 1991 |
| Birth Place | Los Angeles, California, USA |
| Residence | Los Angeles, California, USA |
| Nationality | American |
| Ancestry | Irish |
| Ethnicity | White |
| Education | Nine Different Schools |
| Zodiac Sign | Leo |
| Father's Name | Adam O'Hurn |
| Mother's Name | Paige O'Hurn |
| Siblings | Drake O'Hurn, Aspyn O'Hurn, and Carly O'Hurn. |
| Age | 31 years old |
| Height | 6'7″ (2.01 m) |
| Body Measurements | Not Available |
| Weight | 115 kg (253 lbs) |
| Eye Color | Blue |
| Hair Color | Brown |
| Profession | Personal Trainer, Model, Actor, and Social Media Personality |
| Relationship | Single |
| Children | None |
| Net Worth | $1 million |
| Social Media | Youtube, Facebook, Instagram & Twitter |
| Merch | Not Available |
| Last Update | February, 2023 |
Brock O'Hurn: Age and Body Measurements
The manly model stands 6 feet 7 inches tall and weighs 115 kilograms.
In addition to his fit body and height, he has light blue eyes and long brown hair, making him even more remarkable.
Brock is currently 31 and was born under Leo's astrological sign.
In addition, people born under the sign of Leo are drawn to people who have a positive mindset.
Brock O'Hurn: Personal Life & Family
Brock O'Hurn was born on August 19, 1991, in Los Angeles, California. He is the son of Adam O'Hurn and Paige Hurn.
He grew up in California with his three siblings, Drake O'Hurn, Aspyn O'Hurn, and Carly O'Hurn.
Furthermore, Drake O'Hurn is his twin brother. Unfortunately, when he was just nine years old, his parents decided to separate and divorce.
As a result, he had a difficult childhood due to his parent's separation.
Brock grew up in Southern California with his mom and three siblings.
Brock's ancestry is Irish. In addition, he has American citizenship and is of white ethnicity.
Learn about Nikita Kahn, an American actress born in the Soviet Union.
Interests and Hobbies
The 31 years old has always enjoyed working out and bulking up. O'Hurn also enjoys motorcycles and owns a Harley Davidson.
In terms of music, he liked the tune of 'Guns and Roses.' Furthermore, he enjoys reading and aspires to read a book every day.
He enjoys pizza and is a specialist at making silly patterns with his tongue, among other things.
Even though he has many admirers, his status remains single, and he is not in a proper relationship with anyone.
Riding Motorcycles
As a child, Brock was fascinated by motorcycles, but his mother forbade him from going near one.
Furthermore, as an adult, he acknowledges that they are dangerous machines.
Riding for O'Hurn, on the other hand, is a form of meditation.
Furthermore, he was overheard saying, "My bike is one of the few places I am fully present."
"I'll presumably ride even if I can barely walk" Brock adds.
As previously stated, he owns a Harley-Davidson and attended the company's 115th-anniversary celebration in Milwaukee.
Education
When it came to his education, O'Hurn struggled to keep up.
He attended nine different schools as a kid in Orange County, Palm Springs, and San Bernardino.
As a result, his education suffered, but he learned to find new friends and interact with others.
As a sophomore in high school, he began lifting weights as he was unsatisfied with his weight.
Brock O'Hurn: Early Life
After graduating from high school, Brock initially worked for his uncle's business.
There he assembled and installed heating and cooling systems for his profession.
Later, he began to look for a full-time paycheck and briefly worked for Abercrombie & Fitch and True Religion Stores.
Though the job was not exactly what he was trying to do with his life, it educated him on the importance of customer service.
Furthermore, working in the sales department assisted Brock O'Hurn in overcoming his shyness.
Brock, as previously stated, was consistent with weights, and as his body developed, he decided to start teaching others online.
Finally, with a positive response from the fans, he relocated to Los Angeles to pursue a career as a professional personal trainer.
Brock O'Hurn: Professional Career
Brock O'Hurn is a model, personal trainer, and social media influencer.
O'Hurn started coaching customers online in 2015, billing $100 to $150 for a month's worth of projects.
In addition, the 31 years old only needed to post a few photos of himself to increase his reach.
As a result, his Instagram account quickly became popular among people of all ages.
Furthermore, his posts also helped him gain more clients.
His Facebook video with the caption "In Light of Man Bun Monday and No-Shave November, let's Do It!" garnered 5 million views.
The social media personality is a very social person who is always willing to be captured on camera with anyone to build his portfolio.
Furthermore, he does this so that people will be comfortable with him becoming a personal trainer.
Brock made it a priority to be polite and pleasant to everyone, especially the ladies.
Also, his primary form of exercise is weightlifting.
Learn about Bucky Brooks, a former National Football League player who is now an analyst for the NFL.
Movies
The handsome Brock began acting in the 2016 television show "Boo! A Madea Halloween."
His effectiveness in the show was well received by both the public and the critics.
In the same year, he played Brody Allen in the show "Too Close to Home."
Brock was recast in 2017 for the remake of "Boo! Boo 2 is a Madea Halloween" film. A Madea-themed Halloween.
The 31 years old has also appeared in several successful television shows, and films, including "My Name is Josy," "The Real Bros of Simi Valley," "Zodiac," and "The Resort."
Modeling and Other Ventures
Brock was endorsed by different modeling organizations worldwide due to his rising stardom as a model and fitness model.
As a model, he has represented and been the face of multiple sports, trendy, and clothing and accessories brands.
He has also done several commercials for exercise and wellness products. One thing he makes sure of is that the brands he promotes are genuine.
Moreover, Brock O'Hurn has also supported programs, initiatives, and wildlife conservation issues.
One of his campaigns was to save the elephant in Kenya.
Furthermore, he also has his jewelry line, 'Ebb & Flow,' and wishes to establish his franchise someday.
Brock O'Hurn: Charity
O'Hurn is an advocate for the Black Lives Matter movement.
In a press conference with the magazine 'Muscle and Health,' he stated how "at least a thousand of us managed to gather to ride (motorbikes) for change."
Furthermore, he also contributes to the Dave Thomas Adoption Foundation and local charities.
O'Hurn also collaborated with the LAFD on some other charity.
Brock O'Hurn: Net Worth
Brock O'Hurn worked for several companies before becoming famous and amassing wealth.
As previously stated, he worked for his uncle's company. Furthermore, he progressed from sweeping in bakeries to becoming a well-known personal trainer.
Furthermore, the 31 years old has amassed a good living and is estimated to have a net worth of $1 million.
Hence, we can say that the model-actor lives a lavish lifestyle.
However, the specifics of his assets and how O'Hurn spends his money are unknown. Despite his fame and wealth, Brock is a very humble person.
Brock O'Hurn: Social Media
Brock O'Hurn has established a reputation for himself through social media.
The 31 bodybuilder can also be found on Facebook, Instagram, and Twitter.
In addition to posting pictures of his muscular and fit body, Brock frequently shares photos of his loved ones.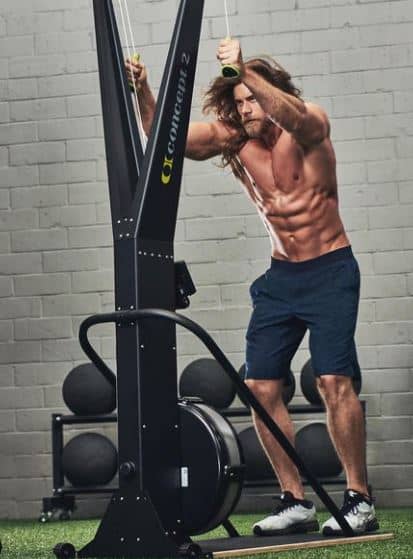 The "Zodiac" star also shares his workout routine on his handles.
In terms of followers, he has surpassed the million mark on both Facebook and Instagram.
The fitness trainer has over a million followers on Facebook and more than twice that number on Instagram.
Similarly, Brock has a sizable number of fans on Twitter (approximately 45K) and Youtube (35K subscribers).
Learn about Kate Rorke-Bassich, who lived in the harsh condition of Alaska. Furthermore, her struggles have been shown in the documentary "Life Below Zero."
National Girlfriend Day
On the event of National Girlfriend Day on August 1, 2017, Brock sent out a tweet.
Furthermore, the tweet was inquiring about the whereabouts of his girlfriend.
Many ladies responded to him on Twitter, but none of them wowed the personal trainer.
Frequently Asked Questions
How big was Brock O'Hurn when he started weight lifting?
When Brock O'Hurn decided to start lifting weights, he weighed only 300 pounds.
Furthermore, he chose to lift weights as a result of bullying, according to reports.
Did Brock O'Hurn feature in Rayden Valkyrie?
Brock has also been featured in the movie Rayden Valkyrie as Ragnar Stormbringer.
What is the "Million Dollar Vegan" charity?
In 2019, Brock O'Hurn backed the "Million Dollar Vegan" charity.
Furthermore, the charity promised to contribute $1 million if they could gather sufficient signatures to convince the Pope to become a vegan.