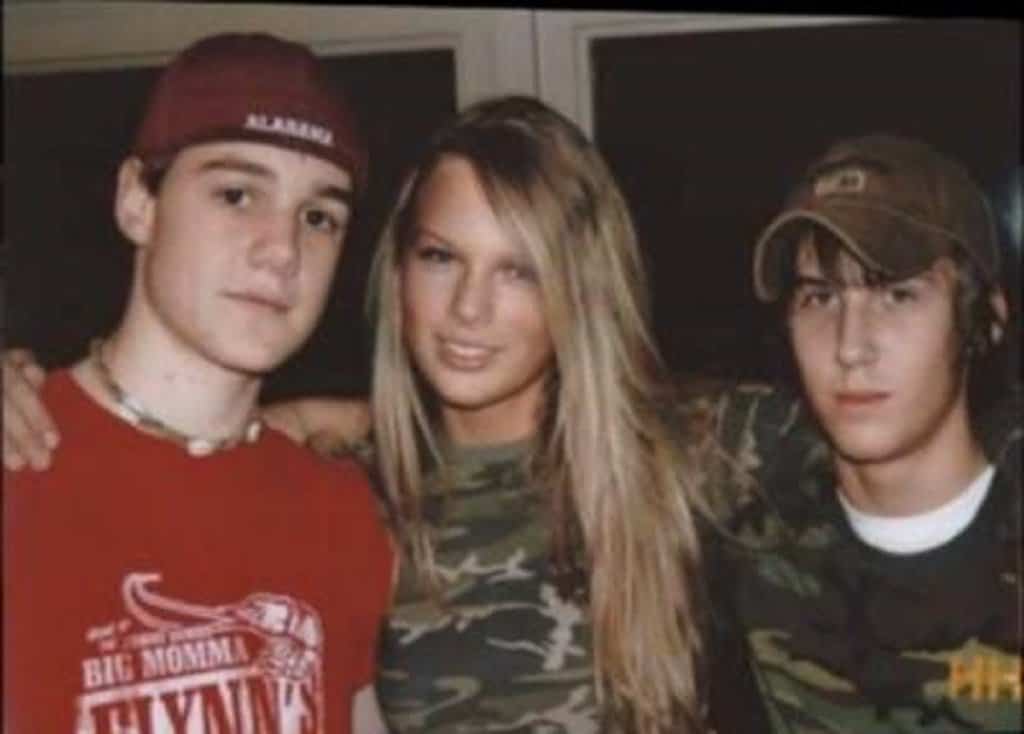 Jeff Lang And Taylor Swift are topics of tremendous interest to Swifties as the pop star might have written another song dedicated to her childhood best friend, Jeff.
The friendship between Jeff Lang and Taylor Swift is well known to the public as the singer publicly thanked her friend for being an inspiration in the times she lacked it.
And it is not rocket science to think that Taylor is well known for writing songs dedicated to people around her, good or bad.
On the verge of a new album release, Taylor is the talk of the town. People have started to use their deduction skills to find out which songs from 'Midnight' is dedicated to whom.
And if the rumors are to be believed, 'Forever Winter' is a song dedicated to the memory of Jeff Lang and his friendship with Taylor Swift.
Jeff Lang And Taylor Swift Friendship
Music lovers know Jeff Lang and Taylor Swift to be the best of friends. Even though Taylor lost their friendship with Jeff, the music icon has managed to keep his memory alive, and if the rumors are true, she has written a song about him.
Taylor shared a special relationship with Jeff, as the singer has said multiple times. According to her, when Jeff was alive, he was always the first audience of her songs. No songs of hers were released to the public without the ears of Jeff hearing them.
Before anyone else, Swift played her music to Jeff Lang, a deceased high school friend. Lang experienced problems with his mental health and addiction, and at the age 21, he overdosed on drugs. Swift paid tribute to Lang, whose funeral she had visited the day before when she accepted the country songwriter of the year award at the 2010 BMI Awards.
Forever Winter Could Be Dedicated To Jeff Lang
Even though Taylor has not explicitly announced to whom the song 'Forever Winter' is dedicated, fans have made the best of their assumptions.
As the song describes a male character, restless and using drugs and alcohol as an escape, fans think the person in nature is Jeff Lang.
Swift sings of her concerns for the song's topic and her desire to "disarm" the "bomb" in their mind in "Forever Winter," which deals with issues of mental health and suicide.
On first listen, "Forever Winter" cheery musical production may conceal the devastating tale of mental health conditions it tells.
The song is probably about Swift's friend Jeff Lang, who passed away at 21. Swift paid tribute to Lang, whose funeral she had attended the day before, as she accepted the 2010 BMI award for country songwriter of the year.
Taylor Swift's New Album Midnight Details
Swift just revealed a new album, almost a year after Red (Taylor's Version), which was released in November 2021.
Swift announced that she would be re-recording her entire back catalog in August 2019 to control her work after Scooter Braun acquired her previous record label Big Machine, which included the masters of her first six albums.
Braun continues to make money off the masters despite having now sold them to a private equity Company.
Two of her first six albums, including Red (Taylor's Version) and Fearless (Taylor's Version), released in April 2021, have since been redone.
Swift revealed the official album cover, which features her holding a lighter while donning dazzling blue makeup. In addition, she will release three different album covers with the names jade green, blood moon, and mahogany.
Also Read: Who Is Jules Sadoughi From Notre Dame On Fire? Wikipedia Girlfriend And Net Worth