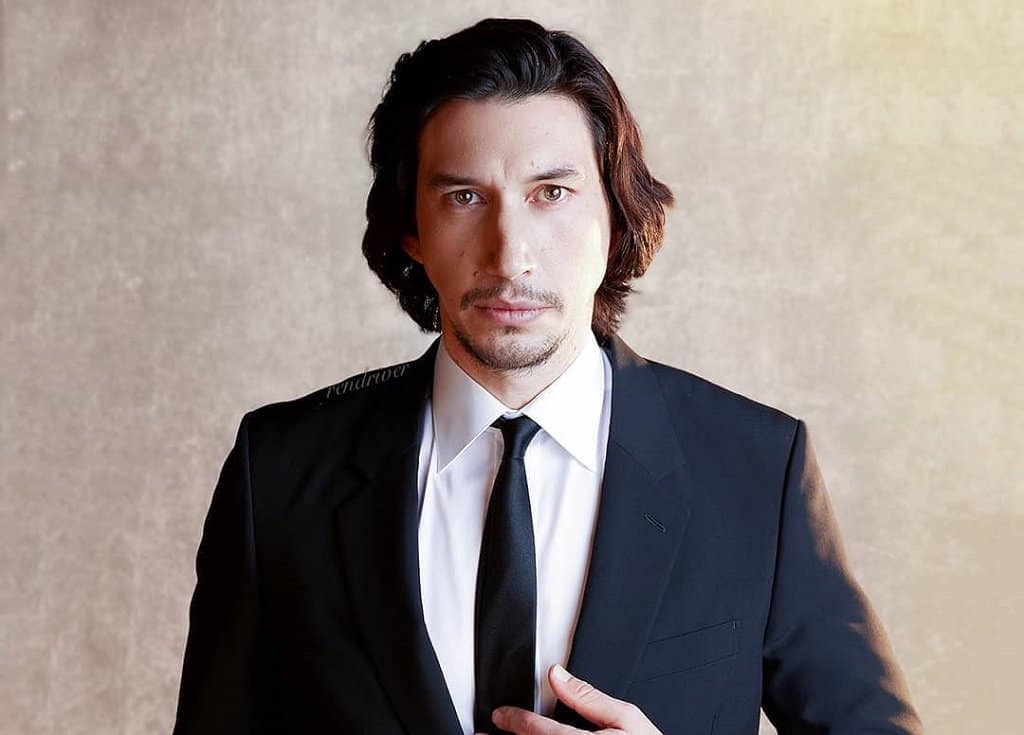 People are curious about Adam Driver's son as he has kept his family away from the limelight.
Adam Douglas Driver is an actor from the United States. He has received numerous honors for his collaborations with auteur filmmakers, including nominations for two Academy Awards, and four Primetime Emmy Awards.
And a Tony Award, making him one of only a few performers to be nominated for the Triple Crown of Acting.
Mr. Warren's Profession (2010) marked Driver's Broadway debut, and he has since appeared in Man and Boy (2011).
He gained stardom in the HBO comedy-drama series Girls (2012–2017), for which he got three Primetime Emmy nominations.
Also Read: Does Martin Compston Have Kids With His Wife Tianna Chanel Flynn? Family And Net Worth
Driver rose to prominence as Kylo Ren in the Star Wars sequel trilogy (2015–2019).
Adam Driver Has A Son With His Wife Joanne Tucker
Both Driver and Tucker are notably private people. As a result, the two kept it mostly a secret when Tucker became pregnant. The general public was held in the dark even after the baby was born.
People started making the dots when Tucker's sister unintentionally made her Instagram profile public, and followers noticed the toddler in the background of images.
Driver has made a few passing remarks about his son since then. He acknowledged his child in a 2017 interview with W Magazine.
"I look at my dog—this seems ridiculous, but it's not—I don't know if I can love anything more," he explained. "Like, maybe I have a kid—and be like, ya know, but the dog!"
The three-person family lives in Brooklyn Heights with their dog, Moose.
How Adam Driver And Joanne Tucker Meet
Driver joined the Marines at 18 because he wanted to challenge and help his nation.
Unfortunately, before he could deploy, he was involved in a bike accident in which he dislocated his sternum, forcing him to be medically discharged from the Marine Corps. Driver was still looking to put his skills to the test after that.
He believed that entering Julliard would provide him with the challenge he desired. He met Tucker shortly after starting at Julliard.
Driver and Tucker's engagement was kept a secret until it was finished. According to Us Weekly, Driver and Tucker "married over the weekend of June 22" in 2013. The couple married in a remote location.
Even though it was a very private affair, certain celebs were present, including Driver's Girls co-star Lena Dunham.
According to a source, Driver and Tucker are "lovely together," according to a head. "They've been dating for years and live together and in love. She was with him before the Girls were famous. They are both theater and art enthusiasts."
Also Read: Who Are Ron Donachie And Fiona Biggar? Daniel Portman Parents Siblings And Net Worth
Tucker debuted on the big screen in the 2011 picture. Loft. Fans of the show may recall her from her cameo in the 2016 episode "Hello Kitty."
She also appeared in the 2019 film The Report, and the 2020 film Give or Take.
Adam Driver Family Details
Adam Douglas Driver was born in San Diego, California, to paralegal Nancy Wright and Joe Douglas Driver.
His father's family hails from Arkansas, while his mother's family hails from Indiana. Rodney G. Wright, his stepfather, is a Baptist pastor.
He is descended from Dutch, English, German, Irish, and Scottish ancestors.
Driver moved with his older sister Aida Wright and mother to his mother's former hometown of Mishawaka, Indiana, when he was seven years old.
And he graduated from Mishawaka High School in 2001. He was brought Baptist and sang in the church ensemble.
Adam Driver Net Worth Explored
According to Celebrity Net Worth, Adam Driver has a net worth of $16 million.
After graduating from Juilliard, Adam stayed in New York City and began starring in Broadway and off-Broadway musicals while still working as a busboy and waiter to pay his rent.
In an episode of "The Unusuals," he made his first television debut. Clint Eastwood's "J. Edgar" was his debut feature picture appearance.
Driver was cast in Lena Dunham's HBO comedy-drama series "Girls" as emotionally unstable Adam Sackler, the boyfriend of Dunham's character Hannah Horvath.
Also Read: Tony Curran Has A Daughter With His Wife Mai Nguyen, Meet His Family And Net Worth
This series marked a breakthrough for Driver, who received three Emmy nominations for Outstanding Supporting Actor for his work on the show. From 2012 until the show's finale in 2017, he played Adam Sackler.