Gennady Golovkin: Controversies, Career & Net Worth
Gennady Golovkin, also known as Gennady Gennadyevich Golovkin, is a Kazakhstani professional boxer. He goes by various nicknames like 'GGG,' 'God of War,' and 'Golden Boy.
He has an outstanding record of 41 wins, one loss, and a draw in his career.
In his amateur year, the talented boxer won a gold medal at the 2003 'World Amateur Championships' on the middleweight division.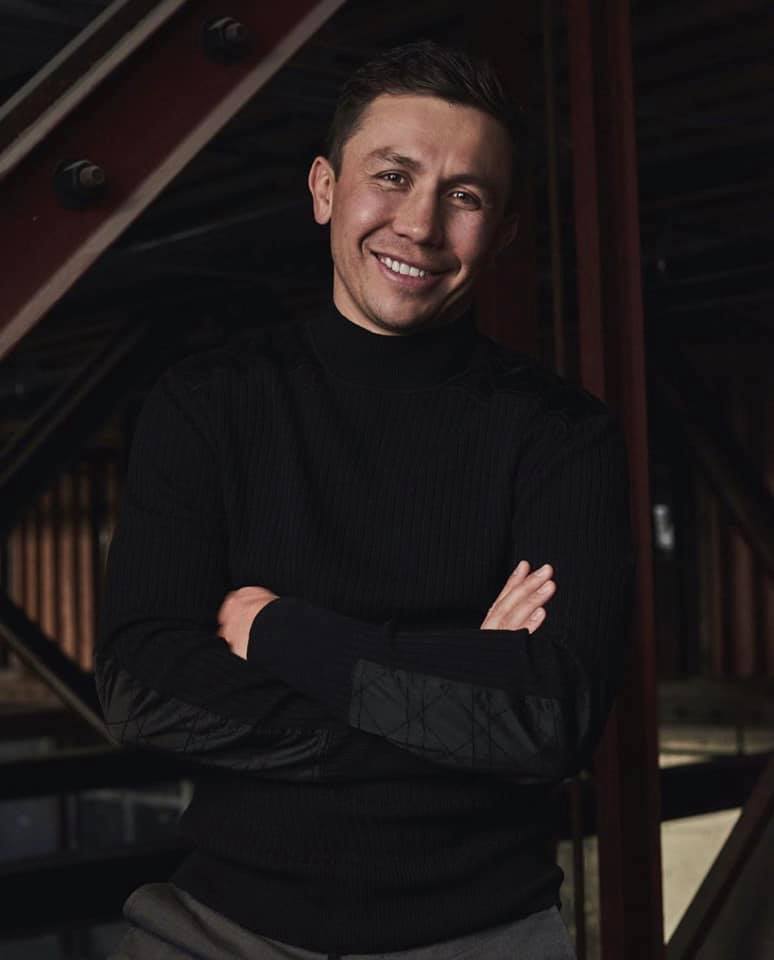 Moreover, he holds the highest knockout-to-win ratio of 89.7% in middleweight championship history because of 23 knockouts that spanned from 2009 to 2017.
Furthermore, he holds the record of a two-time middleweight world champion, also holding the IBF and IBO titles since 2019.
As of April 2022, he is ranked as the best active middleweight boxer by 'BoxRec,' 'The Ring,' and 'TBRB' but coming at second by 'ESPN.'
Quick Facts
Gennady Golovkin has been considered in the top 10 of the world's best boxers. Before diving into his details, let's take a quick look at his bio:
| | |
| --- | --- |
| Full name | Gennady Gennadyevich Golovkin |
| Stage name | Gennady Golovkin |
| Date of birth | April 8, 1982 |
| Age | 41 years old |
| Birthplace | Karaganda, Kazakh SSR, Soviet Union (present-day Karagandy, Kazakhstan) |
| Religion | Not Available |
| Nationality | Kazakhstani |
| Ethnicity | Kazakh |
| Education | Karagandy State University |
| Father's name | Gennady Golovkin |
| Mother's name | Elizaveta Golovkina |
| Zodiac sign | Aries |
| Height | 5 feet and 11 inches / 179 cm/ 1.79 m |
| Weight | 72 kg / 158.7 lbs |
| Reach | 70 inches/ 1.78 m |
| Hair color | Brown |
| Eye color | Hazel Brown |
| Skin tone | Fair |
| Marital Status | Married |
| Net Worth | $30 million |
| Profession | Boxer |
| Nickname | GGG, God of War, Golden Boy, Kazakh Thunder |
| Social Media | Facebook, Twitter, Instagram |
| Debut year | 2006 |
| Merch | Signed Glove, Autographed Trunk, Signed Robe, Wall Hanging Picture |
| Last Update | November, 2023 |
Gennady Golovkin: Family, Early Life, and Education
Gennady Gennadyevich Golovkin, also known as GGG, was born on April 8, 1982, in Karaganda in the Kazakh SSR, Soviet Union.
His Russian father was a coal miner, while his Korean mother worked as a lab assistant.
Additionally, he had three brothers—two elder brothers named Sergey and Vadim and a twin, Maxim.
Initially, two elder brothers ventured GGG into boxing when he was eight years old.
Furthermore, his elder brothers made him fight since kindergarten days. Golovkin had multiple streetfights with much older men than him.
When his brothers asked, "Are you afraid of him?" the unafraid Golovkin would respond "No" and fought his opponent.
"My brothers, they were doing that from when I was in kindergarten," Golovkin said. "Every day, different guys."
Later, Vadim and Sergey served the Soviet Army when GGG was nine years old.
Unfortunately, the boxer lost both of his elder brothers while they served the army. Vadim's death was in 1990 and Sergey's in 1994.
GGG's met Victor Dmitriev when he joined his first boxing gym in Maikuduk, Karaganda. Dmitriev then became his first boxing coach.
After GGG began to compete internationally, he graduated from Karagandy State University.
<<Tony Finau: Early Life, Career & Net worth>>
Gennady Golovkin: Body Measurements
Moreover, GGG has impressive body measurements.
He has a height of 5 feet and 3 inches which measures up to 179 cm.
Likewise, GGG's body type is very lean, with a weight of 72 kg (158.7 lbs.)
He has an astounding reach of 70 inches.
The pro boxer's chest measures 43 inches, waist 34 inches, and biceps 17 inches.
Golovkin has striking body measurements throughout his career. GGG's diet has helped him maintain his fitness.
Gennady Golovkin: Personal Life
GGG's Twin Brother
Gennady has a supportive Twin brother, Maxim Golovkin. Maxim has always stood by him in the boxing ring.
Moreover, the twins started boxing together at the age of 8 after their older brother Vadim took them to the boxing hall.
However, due to the unfortunate death of both elder brothers, the twins had a rough childhood.
On their 18th birthday, Max retired from boxing because their parents could not fund both of the children's careers.
So, Max voluntarily allowed Gennady to grow in boxing as he was the better boxer from the beginning.
The pro boxer has mentioned in an interview that he fights for his family. Especially for his brother Maxim and his father, as they are his biggest fan.
Gennady Golovkin: Wife
GGG is also known for his great personality as a loving husband and a father.
He is married to Alina Golovkin. They have a son named Vadim and a daughter who was born days before his fight with Álvarez.
Gennady named his son 'Vadim' in the loving memory of his older brother Vadim.
Initially, he moved to Stuttgart, Germany, from his homeland in 2006.
However, they moved from Germany to Santa Monica, California, USA, in 2014 and are currently staying there.
Furthermore, that is where his training camp, team, and other promotions are located.
Outside the ring, the boxer enjoys spending time with his family.
Gennady Golovkin: Career
In 1993, Golovkin started boxing more competitively from the age of 11.
Amateur career
In November 2002, he was the scholarship holder with the Olympic Solidarity program.
Furthermore, in 2003 he defeated Oleg Mashkin at the World Amateur Boxing Championships. He won gold.
Similarly, in 2004 he won a gold medal after defeating Christopher Camat at the Asian Amateur Boxing Championships in Puerto Princesa, Philippines.
Moreover, it qualified him for the 2004 Summer Olympics in Athens, Greece.
In 2005, he lost to Mohamed Hikal at the World Championships.
The talented boxer impressed the boxing fans with his excellent performance in his amateur career. However, it ended in 2005 with an impressive record of 345-5.
Early Professional Career
GGG started his professional career with 'Universum Box-Promotion.'
Firstly, in GGG's professional career, he faced Gabor Balogh. He defeated Balogh with a knockout.
GGG won the 2009 WBO Inter-Continental middleweight title by defeating Brazil's John Anderson Carvalho.
With much going on, GGG ended the contract with Universum in January 2010.
Furthermore, he stated that Universum didn't put his career forward. They also wanted GGG to lose as long as Sturm and Zbik are champions.
Then, the WBA issued an interim title fight between GGG and number 1, Milton Núñez.
Even with a hard matchup, Golovkin defeated Núñez in just 58 seconds. Thus, he becomes a world champion.
With his rising fame, it was hard to get a good fight. Golovkin's manager, Oleg Hermann, said, "It is very hard to find a good opponent."
GGG even tried to fight WBA (Super) champion Felix Sturm and Hassan N'Dam N'Jikam. However, the match didn't happen as GGG was unable to get them in the ring.
<<Manny Pacquiao: Controversies, Workout & Net Worth>>
Professional Career in the US
To progress in his professional career, GGG signed a deal with K2. Then he started training under the tutelage of Abel Sanchez.
Middleweight Titles
He defeated pro boxer Simon in a match held at Ballsaal Interconti-Hotel in Germany.
Later, he retained the WBA middleweight title. He also won the IBO middleweight title.
On September 1, 2012, he had a match in New York City where he defeated the Polish professional boxer Grzegorz Proksa.
On March 30th, 2013, Golovkin defeated Nobuhiro Ishida by a knockout. It was the first knockout loss taken by Ishida.
The win over Nobuhiro Ishida contributed to GGG's win streak of 26 wins.
He then won against British-Irish pro boxer Matthew Macklin in 2013.
Next, his fight was against American pro boxer Curtis Stevens. The broadcast was held in more than 100 nations.
Golovkin finished with a technical knockout in the eighth round. Thus, he defended his WBA and IBO middleweight titles.
Likewise, Osumanu Adama also couldn't defeat Golovkin on February 1, 2014.
GGG officially got the status of WBA (Super) champion by WBA on June 3, 2014.
Similarly, Golovkin's fight against Daniel Geale ended with a knockout in the 3rd round. As the fight against Nobuhiro Ishida, he was the first to stop Geale.
Boost in GGG's career
GGG's career got a boost after winning his fight against Interim WBC champion Marco Antonio Rubio. The fight took place in StubHub Center in Carson, California.
After the fight, he was the holder of WBA (Super), IBO middleweight, and WBC interim middleweight titles.
Yet again, the talented boxer defended his title for the 13th time defeating British pro-boxer Murray.
The fight was at Salle des Etoiles in Monte Carlo on February 21, 2015.
IBF Middleweight Title
Additionally, he also won the IBF middleweight title on October 17, 2015, against David Lemieux.
The victory against Lemieux came along with his record of 21 knockouts in a row.
Furthermore, he had 15 successive middleweight titles under his belt. The record surpassed Monzón's record.
Additionally, he won against the undefeated pro boxer Dominic Wade in 2016.
On March 18, 2017, at Madison Square Garden, GGG faced Daniel, Danny Jacobs.
Golovkin fought all 12 rounds. The game concluded with 15–112, 115–112, and 114–113 unanimous decision victories.
This was the first time that Golovkin fought 12 rounds in his professional career. However, he lost his 23 fight knockout streak.
December of 2020, Golovkin delivered an excellent performance during his match with Kamil Szeremeta. The referee declared the winner after the seventh round when he saw that Kamil couldn't fight anymore.
Golovkin has another match coming up in the middleweight category on the 9th of April, 2022. The boxer has to take upon Ryota Murata for his next match at Super Arena, Japan.
GGG vs Mexican boxer Canelo Álvarez
GGG's winning streak finally ended with a controversial draw against Álvarez in September 2017. It was his first draw in his career.
Unfortunately, Golovkin was stripped of his IBF titles. He refused to fight the Ukrainian boxer Derevianchenko. Moreover, he didn't adhere to some rules.
Likewise, Golovkin again faced Álvarez on September 15, 2018, at T-Mobile Arena. The fight went till 12 rounds, and the results were in favor of Canelo Álvarez.
Fans and media highly criticized the decision of the judges.
With the fight, he lost his WBA (Super), WBC, and IBO middleweight titles.
GGG's ultimate knockout
During May 16's match between GGG and Willie Monroe Jr, Willie took victory over GGG. The spectators considered this as a punishment for GGG as he lost to Willie at 19-2.
Bouncing back from Canelo Loss
After GGG's first loss from Canelo, he quickly bounced back.
In 2019, he won against the undefeated Steve Rolls with 19-0. The event took place at Madison Square Garden in New York.
On 5 October, he won the vacant IBF and IBO middleweight championships.
Gennady Golovkin: Controversies
In the match of Gennady Golovkin vs. Sergiy Derevyanchenko, results were in favor of Gennady. He scored 114-113, 115-112, and 115-112.
However, it was highly debated by unsatisfied boxing fans.
Furthermore, GGG gave a deadly threat to De La Hoya, "He can say whatever. But let me put it this way – If I got an opportunity to legally kill a person in the ring, I might seize it."
Significant controversy arose in the fight between Gennady Golockin vs. Canelo Alvarez. Adalaide Byrd was in the center of it.
The fans flamed Adalaide Byrd for not giving proper judgment. However, the results led to the end of GGG's undefeated win record.
Gennady Golovkin: Net Worth
With formidable skills, Gennady has made a fortune out of his successful boxing career.
Gennady Golovkin's net worth is estimated to be around $30 million.
His earnings are mostly from his boxing matches and sponsorship contracts.
He has contracts with major brands like Custom Hublot Watch, Apple Watch Ad, and Air Jordan Gear.
His Pay-per-view got approximately a total of 3,475,000 buys and $268,000,000 in revenue.
Gennady Golovkin: Social Media
Gennady has a lot of fans around the world, making him famous on social media as well.
First of all, he garnered over 4 million followers on his Instagram.
Similarly, his Facebook also has vast followers of 1.3 million so far.
Finally, his Twitter has about 639.5k followers.
All of the social media of the boxer has been verified.
Trivia on GGG
Golovkin refused the offer of the U.S. by ad- and film-making people. They asked him to make guest appearances in movies or other media.
Likewise, the famous boxer said in an interview, "I avoid starring in movies, appear on magazine covers." Following up with, "I love boxing, and I don't want to divert from it. Right now my sports career is more important for me."
He graduated from the Karagandy State University. Then he received a degree and a PE teacher qualification.
FAQs
How many languages can Gennady Golovkin speak?
Gennady Golovkin, in total, can speak four languages. They are Kazakh, Russian, English, and German.
What is Gennady Golovkin's favorite food?
Gennady Golovkin loves to eat beef. His everyday diet consists of mainly beef.