Is Courtney Tailor In Jail? Arrest And Charge
Is Courtney Tailor In Jail? She was arrested and charged with second-degree murder with a deadly weapon. She stabbed her boyfriend, Christian Toby Obumseli, to death. Currently, she is being held at the Turner Guilford Knight Correctional Center.
Courtney Tailor is an American model, television personality, and social media influencer. She has a massive fan following on social media accounts like Instagram, TikTok, and YouTube. Besides, she is also known for her content on OnlyFans.
Courtney was arrested for allegedly stabbing her boyfriend to death in a Miami apartment and charged with second-degree murder. But why did the OnlyFans model kill her boyfriend? Keep reading to know more about the case.
Courtney Tailor And Christian Toby Obumseli Relationship
Courtney Tailor and Christian Toby Obumseli dated for a few years before the fatal incident. The latter was a successful entrepreneur. The pair never hesitated to express their love on social media accounts.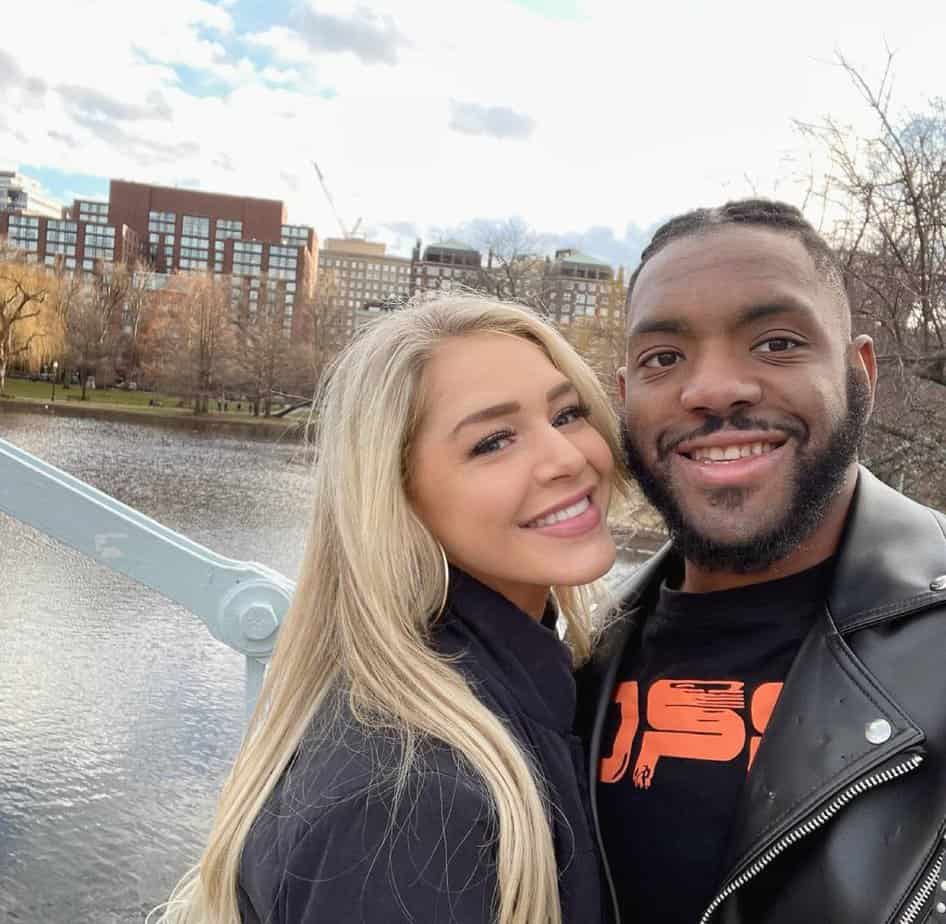 Back in September 2021, Courtney Tailor's boyfriend shared a bunch of pictures on Instagram. In the post, the pair were holding hands, smiling, and getting cozy together in a car.
The model commented, "partners in the crime" on the post. Her Instagram has over 2 million followers. Don't the words sound chilling now?
Also Read: What Happened To Vhong Navarro Death Hoax Debunked. Detail Regarding His Arrest And Charges
Courtney Tailor Arrest
Courtney Tailor was arrested on 11 August 2022. A few months after the murder, Police handcuffed her second time in Hawaii. She was there seeking treatment for PTSD and other issues related to the case. But she was extradited to Florida immediately after the arrest, to which she agreed.
When Obumseli's family found out that the Police finally took the influencer into custody, they were relieved and dissolved into tears. The victim's family believes that Courtney killed their loved one in cold blood and should spend the rest of her life behind bars.
The Police reached the crime scene on 3 April around 5 pm at a luxury apartment building. They found gravely injured Christian Toby Obumseli, who was stabbed in the shoulder.
Police sent the model's boyfriend to a nearby hospital, where he died from the injuries. They detained the social media influencer following the stabbing. She even admitted stabbing her boyfriend but in self-defense. However, she threatened to take her life. Thus, Police released her under Florida's Baker Act Law.
More Crime Story: Who Is Do Kwon? Why Did The Police Arrest Him? Does He Have A Wife And Kids?
Courtney Tailor Charges: She Pleaded Not Guilty
An attorney for the social media star Courtney Tailor pleaded not guilty on her behalf during a court appearance after the arrest in August 2022. She insisted the fatal aftermath happened in self-defense.
The day after her arrest, a video was released where Courtney appeared to attack Christian violently in the elevator. The footage was from a few months before the shocking incident.
As per the arrest warrant, Clenney threw the knife at the late entrepreneur from 10 feet away. But the medical examiner's office revealed that Obumseli's wound was 3 inches deep, which is a type of wound caused by forceful pressure.
Furthermore, domestic violence was common in the OnlyFans model and late business person's relationship. They had regular fights. Plus, their neighbors often heard the noise of smashing things and throwing glasses.
The couple had so many fights and caused trouble that the building's management was planning to expel them.
Courtney Tailor was charged with second-degree murder with a deadly weapon. It took four months to be criminally charged. Presently, she is being held at the Turner Guilford Knight Correctional Center.