Mike Myers Has A Son And Two Daughters: Wife Tisdale, Family And Net Worth
Mike Myers is one of the funniest actors in Hollywood, but did you know he's also a proud Father? Spike, Sunday, and Paulina Myers are his three children.
Michael John Myers, OC, is a Canadian actor, comedian, screenwriter, and producer. Seven MTV Awards, a Primetime Emmy Award, and a Screen Actors Guild Award are among his honors. He was honored with a star on the Hollywood Walk of Fame in 2002.
He received the Order of Canada in 2017 for "his extensive and acclaimed body of comedic work as an actor, writer, and producer."
Myers began appearing in commercials when he was two years old. He made a commercial for British Columbia Hydro when he was ten, starring Gilda Radner as his mother. At 12, he appeared as Ari in the TV series King of Kensington. At 16, he appeared as a guest star in The Littlest Hobo's season one episode "Boy on Wheels."
Meet Mike Myers' Son And Two Daughters
Spike Myers, 11, is Mike and Kelly's only child. They had their first child together on September 29, 2011, just one year after marriage. Spike is the oldest of Mike's children, but little is known about him because his Father keeps their lives private. However, in 2017, the 59-year-old revealed that his son prefers movies other than Shrek.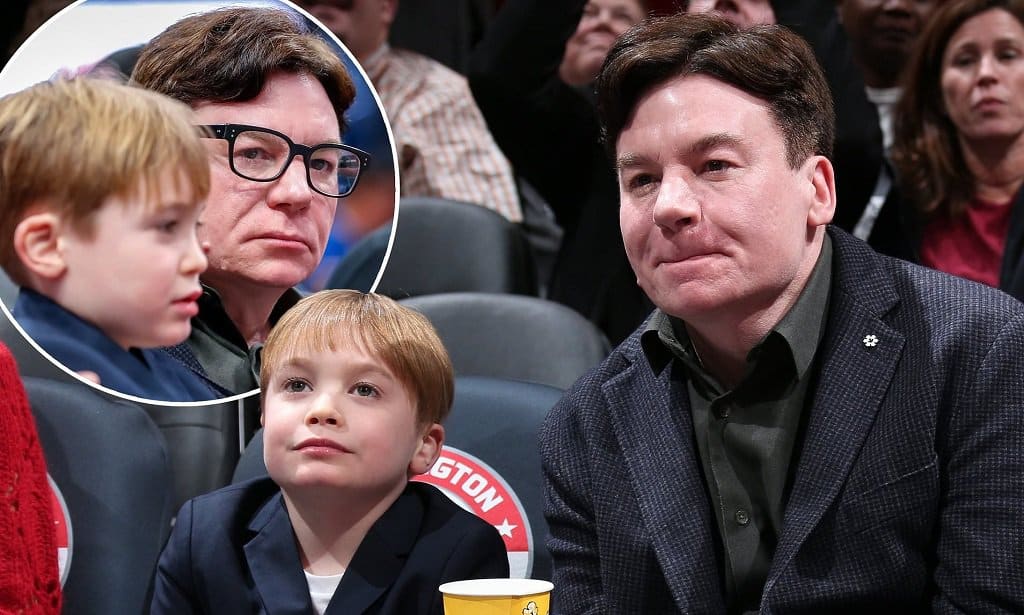 Kelly and her 12-year-husband welcomed their first daughter, Sunday, on April 11, 2014. Sunday Myers is her name. She has been barred from using social media and has been kept private. In March 2022, Mike appeared on Jimmy Kimmel Live and revealed that his daughters are not fans of his work.
Finally, Paulina, the couple's 6-year-old daughter, was born on November 2, 2015, and is the crew's youngest member. Paulina was born just 18 months after her sister, Sunday. Aside from the basic facts, little is known about the most youthful Myers girl. Kelly and Mike met in 2006 and married in secret four years later in 2010. The couple lives a very private life and keeps the specifics of their relationship out of the public eye.
Who Is Mike Myers Married To? Wife Tisdale & Family
Kelly Tisdale is a Massachusetts native best known as the wife of Canadian actor Mike Myers. Kelly's husband is best known for his roles in the Dreamworks animated film Shrek, Wayne Campbell in Wayne's World, and the parody spy Austin in the action comedy franchise Austin Powers.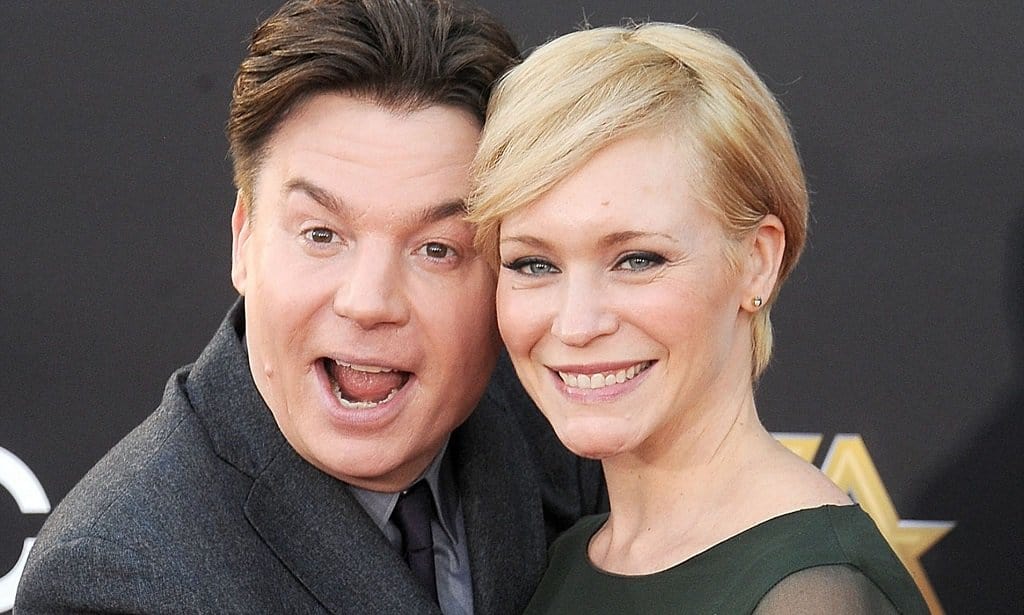 Kelly met Myers shortly after his divorce from his first wife, comedy writer and actress Robin Ruzan, with whom Myers had been married for 12 years. Tisdale and the Shrek actor reportedly began dating in 2006.
Also Read: Is Jim Carrey Gay? Is He Married? Wife And Net Worth 2022
They would date for four years before marrying in the fall of 2010. Kelly and Myers were forthright with outsiders about their relationship in the beginning.
The couple's wedding was not revealed to the public until five months after the event. Their wedding was first confirmed by Page Six. Even though Myers is far more popular than his wife, Tisdale, the latter first discusses her relationship with the actor/comedian.
How Much Is Mike Myers's Net Worth?
Myers' total career earnings are estimated to be around 325 million dollars. This includes his substantial writing work, other behind-the-scenes work such as producing and directing, and all of his appearances as himself.
In 1992, Mike Myers earned 1 million dollars for Wayne's World, a large sum for him then. The film was such a hit that he was paid 3.5 million dollars to reprise the role.
Then he was paid another $3.5 million for the first Austin Powers film, $7 million for the second, and $25 million for the third. A similar pattern was repeated for Shrek, where he was paid $3 million, $10 million, and $15 million for the final two films.