Mira Sorvino Kids: Late Paul Sorvino's Aggression Against Harvey Weinstein
Mira Sorvino, Paul Sorvino's daughter, shared her thoughts about her father's demise on social media. The late great actor died of natural causes at age 83 on July 25.
The actor was widely known for his iconic role as Paulie Cicero in Marin Scorsese's hit movie 'Goodfellas.'
Paul was also one of the earliest members of the NBC series 'Law & Order.'
Mira Sorvino posted a plain black square on her Instagram as a sign of respect and grief for the loss of her father, Paul Sorvino.
Paul Sorvino was married to his wife, Dee Dee. His death follows after his good friend and Goodfella's co-star Ray Liotta died two months ago.
MIRA SORVINO KIDS
Paul Sorvino was married to Lorraine Davis from 1966 to 1988. He had 3 kids with Lorraine – Mira Sorvino, Amanda Sorvino, and Michael Sorvino.
He was also married to Vanessa Arico from 1991 to 1996 and Dee Dee Benkie from 2014.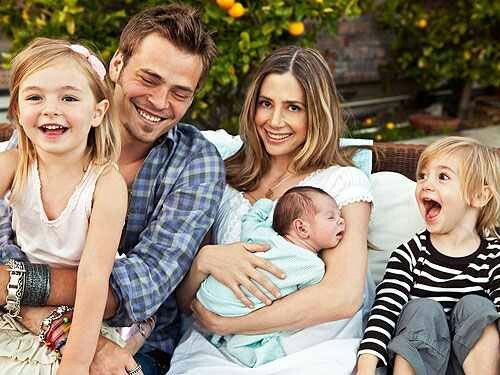 Mira Sorvino, Paul's eldest child, is a successful American actress with several awards to support her.
Her most remarkable performance came in Woody Allen's 1995 blockbuster, 'Mighty Aphrodite.'
Amanda Sorvino is a writer and an actress in Hollywood.
Although she hasn't found as much success as her sister, she also runs an animal rescue mission on the frontlines.
Michael Sorvino, like his father, followed in Paul's footsteps and became a producer and an actor.
He was born on November 21, 1977, and is mainly known for his voice as Tommy Angelo in 'Mafia.'
MIRA SORVINO HUSBAND AND MARRIED LIFE
Mira Katherine Sorvino was born in Manhattan, New York, on September 28, 1967.
Sorvino is Paul Sorvino's eldest kid, and she is currently 54 years old.
She got married to Christopher Backus in 2004 and graduated from Harvard University. The couple married one another in a very private ceremony.
Is Lee Zeldin Jewish? Religion – N.Y. Gubernatorial Candidate Attacked At Campaign
Mira and Christopher have four children together – Mattea Angel Backus, Lucis Backus, Johnny Christopher King Backus, and Holden Paul Terry Backus.
Mattea, her first child, is currently trying to pursue an acting career while all her other three children are still too young and still in school.
MIRA SORVINO HARVEY WEINSTEIN CASE
In 2017, Mira Sorvino led the charge and accused Harvey Weinstein of sexual misconduct.
Mira Sorvino also said she had been quite vocal about his actions with her friends.
She claimed that if it had not been for Quentin Tarantino and his support, she might not have survived the ordeal.
The incident occurred during her career's earliest years, and she was afraid to offend such an established director.
Mira Sorvino also claimed that although she confided in many people, they asked her to let it go and comforted her.
Before she was an adult, she didn't understand the law clearly.
Weinstein and his team used nondisclosure agreements, payoffs, and legal threats to suppress any negative accounts of himself.
Multiple actresses accused Harvey Weinstein of forcing them to perform or receive oral and vaginal sex.
David Warner Wife Lisa Bowerman Age Difference: Children And Death Cause
During a 10-month-long investigation, more than 15 women claimed that Harvey Weinstein had sexually abused them.
In 2020, a New York court sentenced Weinstein to 23 years for rape and sexual assault. Weinstein is currently in jail in California.
Harvey Weinstein is still awaiting trial on five other assault charges from 2004 to 2013.
WHAT HAPPENED TO MIRA SORVINO'S DAD
Mira Sorvino is the kid of actor and director Paul Sorvino.
Paul passed away at 83 at the Mayo Clinic in Jacksonville, Florida.
Due to his old age, Paul Sorvino was battling a few diseases and finally passed away due to natural reasons.
All Hollywood figures took to social media, praying their respects and condolences to the veteran actor passing away.