Tim Dillon Parents: Mother "The Mermaid" And Father "The Musician"
One of Tim Dillon's podcast episodes has highlighted the acts or habits of his parents, so fans who often watch his shows or podcasts have begun wondering about Tim Dillon parents.
Born in Island Park, New York, Tim Dillon is an American comedian and podcaster popularly known for hosting the Tim Dillon Show podcast.
Before pursuing a comedy career, Tim worked in sales, selling office printers, and as a mortgage broker during the US subprime mortgage crisis. When the market took a nosedive, he shifted gears to becoming a tour guide in New York City.
Around 2010, he stepped into the stand-up comedy scene, and six years later, in 2016, he finally made a breakthrough after his performance at the Just for Laughs comedy festival held in Montreal.
Next year, in 2017, Rolling Stone recognized Tim Dillon as one of the "10 Comedians You Need to Know". He also co-hosted the podcast Bastard Radio in 2020 along with Luis J. Gomez and Nick Mullen.
Moving on to his podcast, The Tim Dillon Show, it was initially named Tim Dillon Is Going to Hell when it first started on the GaS Digital Network, co-hosting the podcast with another comedian from Long Island, Ray Kump.
In his podcast, he discusses his experiences and news topics that usually focus on American cultural issues, entertainment, and politics.
Later, Tim left GaS Digital and brought in his friend Ben Avery as a producer, whom he often referred to for his questions and ideas. However, in September 2022, Ben Avery and Tim Dillon went their separate ways.
Now, the podcast has grown significantly in popularity, and hundreds of thousands of listeners tune in to every episode of his podcast.
As such, many of his fans have wondered about Tim Dillon parents and what they were like in the past.
An article that might interest you: Who Are Tom Godwin And Beth Godwin? Hannah Godwin Parents And Family.
Tim Dillon Parents: Mother "The Mermaid" And Father "The Musician"
Tim Dillon parents got married on a beach, with his mother wearing a puka shell necklace and his father in a blue tuxedo.
Growing up, his mother appeared in a Weeki Wachee mermaid show in Florida, where a woman who dresses up like a
mermaid and swims around in a tank.
When she was in a groupie, Tim's dad asked, "What do you do for a living?" She replied, "I am a Mermaid," that's how their meeting went.
Moving on, his father dreamed of becoming a musician and had his band. They would play at Coyote Grills in Long Island, where he hoped to make it big. He played guitar, and at other times, he and his band went around playing at weddings.
He also sang songs, but it didn't work out for him.
When Tim Dillon parents gave birth to Tim in 1985, life became especially tough for the whole family, and there wasn't enough money. His father was a wine salesman, and his mother was a swim teacher, so they were floating by and paying bills and mortgages.
However, one-half of Tim Dillon parents, the mother, has been diagnosed with schizophrenia, which is a mental disorder where one would have episodes of hallucinations and delusions.
Meanwhile, no information is available about the other half of Tim Dillon parents, the father.
Similar category article: Paul Bamba Parents: Where Are They From? Origin And Ethnicity.
Tim Dillon GrandParents From Father and Mother Side
Tim Dillon's grandfather came over to the US on a boat, and he became successful, becoming a multi-millionaire as a general contractor. But, a lot of it went to the church.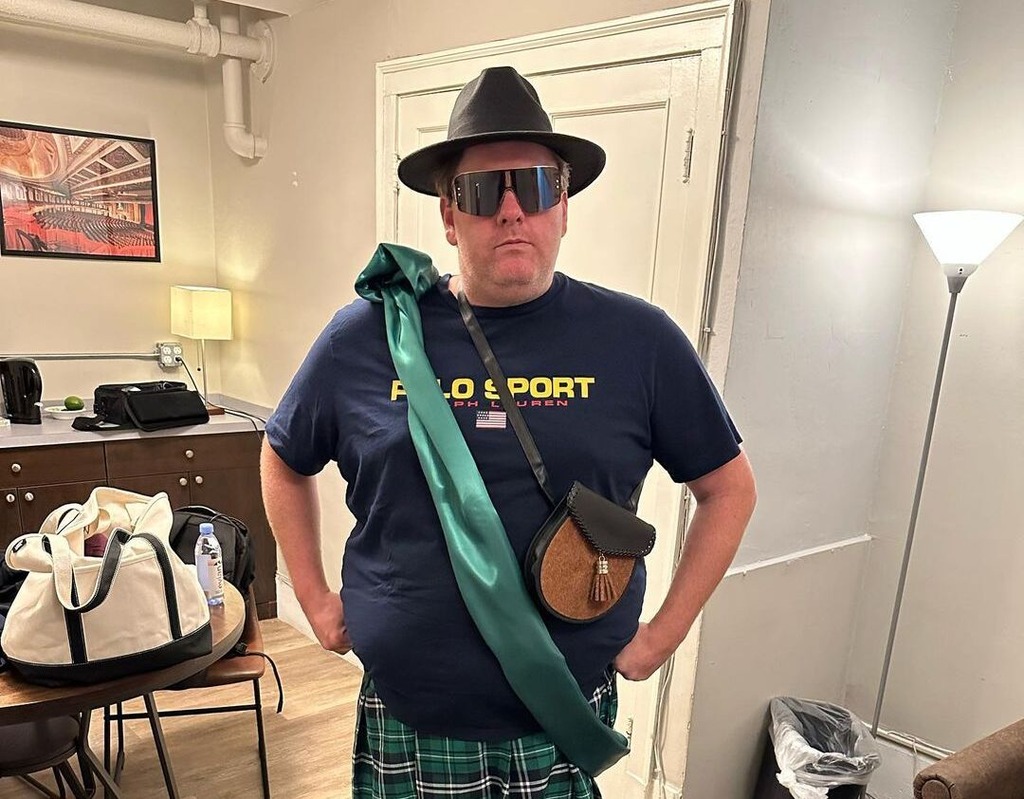 Tim Dillon's mother's father died of a heart attack. He was really into amphetamines, so he took pills and passed away when he was drunk.
As for the grandmother from his mother's side, she was a saint and raised two kids as a single mother with no husband.
Tim loved his grandmother, who also helped raise him growing up.