Andy Irons: Family, Mental Health & Net Worth
Philip Andrew Iron, known as Andy Irons, was a Pro American Surfer born on July 24, 1978.
Andy Irons is the only surfer to have won every title in all the conducted venues on the ASP calendar.
He began surfing with his brother Bruce on the shallow and dangerous waves of Kauai, Hawaii.
Andy was spotted by a local surfboard brand and flown to North Shore, Oahu, Hawaii, to compete and develop his skill.
Bruce Irons was also a former competitor on the World Championship Tour Of Surfing.
Andy regularly lost to Bruce in contests, but that changed once he entered the World Championship Tour.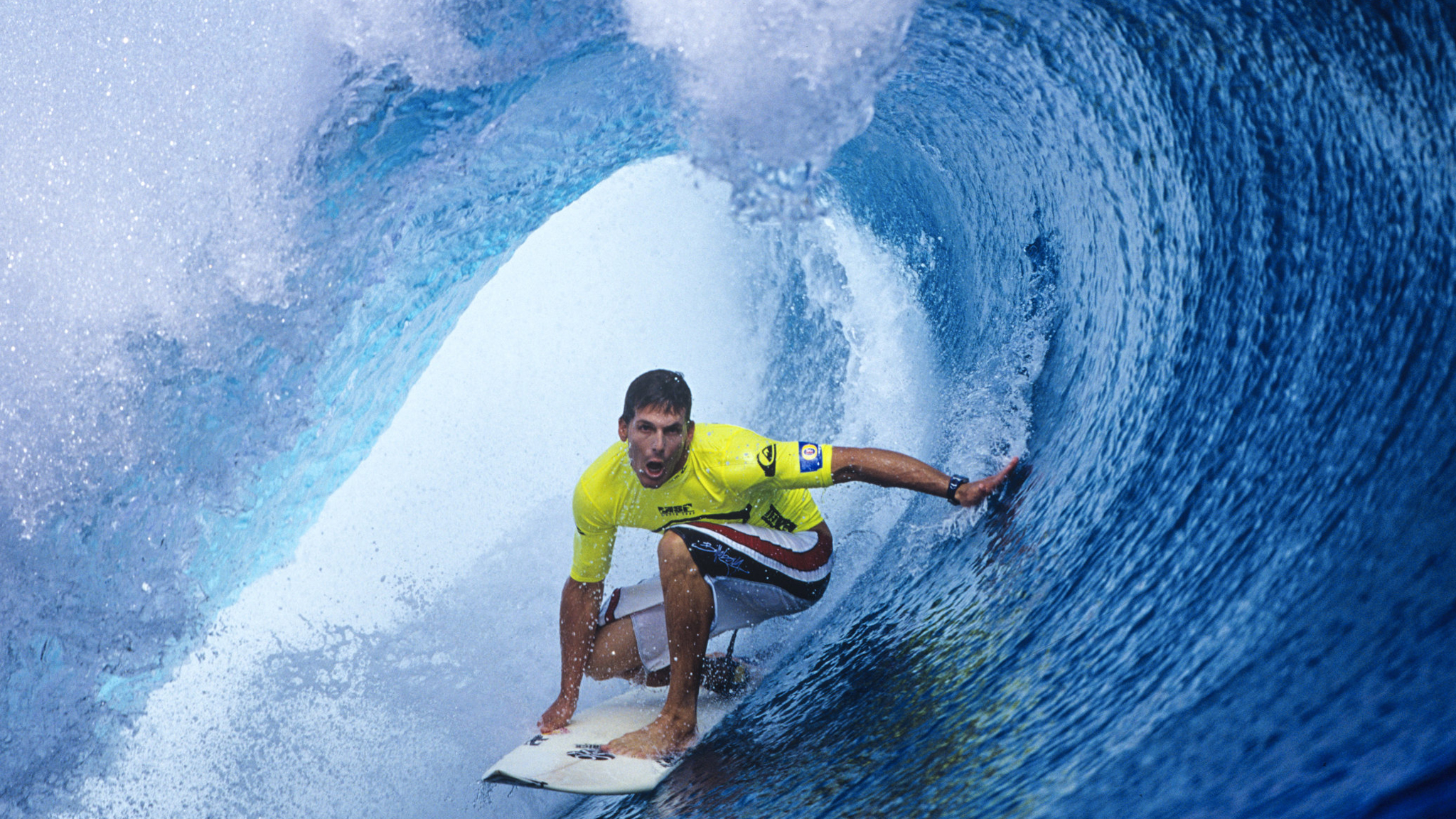 The Hawaiian surfer Andy won three World Championship Tour titles from 2002 to 2004.
Although he was a talented young man, he had bipolar disorder, which had been diagnosed by his family doctor when Andy was 18 but not made public until later.
Andy went through manic highs and depressive lows during his sudden rise to stardom which led him to quit the tour in the 2008 and 2009 seasons. But he made a comeback in 2010.
Quick Facts: Andy Irons
Before getting into the details about his life and career, family, and education, here are some quick facts about Andy Irons:
| | |
| --- | --- |
| Full Name | Philip Andrew Irons |
| Birth Date | July 24, 1978 |
| Date of Death | November 2, 2010 |
| Birth Place | Kauai, Hawaii |
| Nick Name | Shaka |
| Religion | Not Available |
| Nationality | American |
| Ethnicity | White |
| Education | Not Available |
| Horoscope | Leo |
| Father's Name | Phil Irons |
| Mother's Name | Danielle Irons |
| Sibling's | Bruce Irons |
| Age | 45 Years Old |
| Height | 6 feet 0.5 inch |
| Weight | 170 lb |
| Haircolour | Blonde |
| Eye Colour | Blue |
| Build | Athletic |
| Profession | Surfer |
| Sponsors | Billabong, Von Zipper, Nixon Watches |
| Best Year | 2002, 2003, 2004 |
| Marital Status | Married |
| Wife | Lyndie Dupuis |
| Children | One; Andy Axel Irons |
| Networth | 1.5 million |
| Social Media | Not Available |
| Merch | Andy Irons and The Radicals, View from Blue Moon |
| Last Updated | November, 2023 |
Andy Irons: Early Life
One of the greatest surfers, Andy Irons, passed away on November 2nd while traveling back to his beloved Ile of Kauai.
He was only 32 years old, and in that short period, he put his mark on the world of surfing forever.
Irons was born and raised on a small island in Kauai, Hawaii. He was the second generation of a proud surfer family.
Andy and his brother Bruce quietly honed their skills in the hollow places of Hanalei Bay.
His talent was always unnoticed by other fellow surfers as they were already a pro and senior to Andy, and although he had won the National Amateur title in 1995.
However, in 1996, Pipeline Pro Andy won and claimed his first World Championship by defeating Pipe Master Derek Ho.
After this event, Andy's life drastically turned with crowded people full of cameras and media from worldwide.
You may be interested to know about the Top 10 Most Successful Football Teams From England.
Andy Irons: Family
Wife and Children
The Hawaiian surfer Andy Irons married Lyndie Dupuis in Princeville, Kauai, on 25th November of 2007.
Just a few weeks after Andy's passing, Lyndie gave birth to their son, Axel Irons.
She raised her son on the north shore of Kauai while simultaneously founding, designing, and running a globally successful swimwear line.
In 2016, Axel Irons entered Hanalei elementary school on the north shore of Kauai and thus began a new phase of life. Moreover, she began volunteering at Axel's school.
Lyndie sold her swimwear line in 2017 and completely devoted herself to volunteering in her community and making sure her son Axel would have a great strong future.
Andy Iron's Parents
Danielle Tache (Andy Iron's Mother) grew up in a family of athletes in the fabled town of Aspen, Colorado.
In addition, she learned to ski from her father and, in turn, taught her brother to ski.
In 1976, Danielle traveled to Kauai for spring break with her friend and became quite attached to the city's beauty.
She used to work long hours in her dad's golf shop to earn enough money to go back to Kauai. In the second visit, she met her future husband, Phil Irons.
Moreover, they both got married and settled down in the sleepy town of Hanalei on the island of Kauai.
They welcomed their first son Andy Irons in 1978 and Bruce Irons in 1979.
Fortunately or surprisingly, both boys became professional surfers, Andy a three-time world champion and bruce an Eddie Aikau Big Wave Invitational winner.
Popular siblings of Andy's Father
Phil Irons, the father Of Late Andy Irons, was also a surfer from Lomita.
Irons lived in a place known for its uncool, greasy suburb about a handful of miles from Torrance Beach.
Unfortunately, Phil Irons passed away, but no one could tell if it was an accident or alcohol overdose, and there was no real information to share.
But eventually, it was clear that the cause of his death was from falling and bleeding. He was unconsciously drunk.
You may be interested to know about Bjorn Borg: Early Life, Career & Net Worth.
Andy Irons: Drugs, Mental Health, and Death
People say that not everybody can handle Fame, success, and money.
As Andy's career began to swarm up, he had everything love, fans, money, and girlfriend in his life, but it seems like it was not enough for Andy.
Humans are unable to reach the state of complete satisfaction; maybe, same goes for Andy.
Moreover, he used hardcore drugs like cocaine, methamphetamine, and methadone cocaine.
Andy celebrated his 21st birthday on a boat in Indonesia. After sniffing a line of morphine that he had mistaken for cocaine, friends left him to sleep before realizing he was lifeless.
Further, they managed to get him to the hospital, but it was late as Andy's lung had collapsed.
Unfortunate Death
The Hawaiian surfer Andy survived the unfortunate event.
After that, the surfer was placed in intensive care, where he flatlined for a full eight minutes. After recovery, surfing once more became his escape.
But that was not enough for Andy. Already he also had a mental illness like Bipolar Disorder, Depression, Manic Disorder.
He had mood swings from manic highs to depressive lows, eventually quite the tour in 2008, and didn't participate the entire 2009 season before making a comeback in 2010.
Sadly, Iron was found dead in a Texas hotel room at 32 while returning home to Hawaii from a surfing competition in Puerta Rico.
Moreover, there were rumors that Andy died from Dengue, but the reality was he suffered cardiac arrest from a drug overdose.
The Event that Broke Andy For Worse
Andy beat his childhood idol, Kelly Slater, in the World Tournament from 2003 to 2005.
Still, after being crowned the title in 2005, the pressure of competing with his idol got the best of Irons.
Moreover, his wife Lyndie admitted that she believes the pressure broke Andy.
From that moment, he began to party like crazy, stopped surfing, and once more searching for normality, and he was again addicted to opioids.
Although he won countless events on various drugs, it was the beginning of the end of his career.
You may be interested to know about Jimmy Conners, one of the best tennis players who has won a male record 109 singles titles in his incredible career.
Andy Irons: Height and Weight
As a renowned Surfer with an influential personality, Andy had to be conscious about his lifestyle, food, diet.
Andy irons lived spectacular life up to 32 and sadly passed away.
Andy had a slim Athletic body with the ability to move with the flow of waves.
The Hawaiian surfer Andy stood 6 feet 0.5 inches tall and weighed about 170 lb.
Andy told his friends and family, "he's just stupid; I can't learn, but out in the ocean, he would find all the release."
As a teenager, Andy spent much of his time trying to learn moves. He'd seen a young Kelly Slater performance in the movie 'Kelly Slater in Black and White.'
As a result, his skills and expertise improved and was noticed by the surf sponsors, and after that, he signed a contract,
Until 2002, kelly Slater was undrafted, but that changed in 2003 when Andy beat his idol.
Moreover, the surfer Kelly has won the World Championship six times.
Career: Andy Irons
The surfer Andy won the World Championship three times in a row from 2002 to 2004.
Also, Andy won the Quicksilver Pro France title three times in a row from 2003-2005.
He won the Rip Curl Pro Search title in 2006 and 2007. Moreover, the surfer won the Billabong Pro Tahiti on 3rd September of 2010.
In addition, he didn't have to re-qualify for the 2010 ASP World Tour season as he was granted a wild card by the ASP president Wayne Bartholomew.
In 2008, the Hawaiian surfer was inducted into the Surfing Walk of Fame in California.
The Governor of Hawaii announced February 13 as the Andy Irons Day.
Andy Irons: Net Worth and Income
Andy was undoubtedly one of the best surfers in the world and was quite popular too.
He was one of the Athletes to make more than a living from surfing. But, unfortunately, not everyone makes a good amount of money as Andy did from surfing.
Moreover, Andy was a top-sponsored athlete from billabong and a three-time world surfing champion.
Irons won the Vans Triple Crown of Surfing four times from 2002 to 2006 and won the crown money of $271,725.
The Hawaiian surfer Andy had an estimated net worth of $1.5 million.
Andy Irons: Social Media Presence
Andy Irons would have been a social Media star if he was living among us, but he will still be in the heart of the surfing fans.
When Andy Passed away, his family created a foundation for people struggling with inner demons, mental health, and conditions.
Moreover, the foundation is named as Andy Irons Foundation. The foundation has an Instagram and Twitter account.
Andy Irons: FAQs
What Board Did Andy Irons Ride?
Andy Irons rode Al Merrick Andy Irons Surf Board
Is there a Movie Made about Andy Irons?
Yes, Andy was an influential surfer who had battled the mental illness from his early childhood and still managed to beat the greatest surfer of all time Kelly Slater.
Moreover, this led to the making of the movie named Andy Irons: Kissed By God and was initially released in 2018.