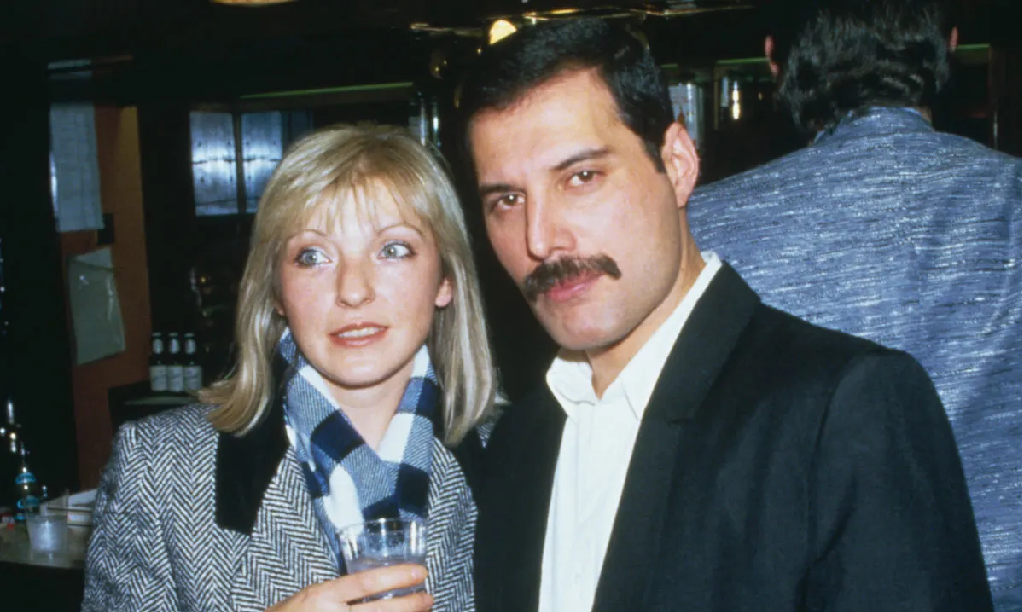 The legendary rock singer Freddie Mercury has been the topic of discussion till now, even after passing away in the early 90s. Fans are still curious to know, Who is Freddie Mercury Wife? Was he married?
Freddie Mercury was a British singer, songwriter, and rockstar, who was the lead singer of the popular band "Queen."
He was renowned for his flashy stage personality and four-octave vocal range and is considered one of the best singers in the history of rock music.
With his theatrical approach, Mercury defied the expectations of a rock frontman and influenced Queen's aesthetic vision.
Freddie had a solo career alongside his work with Queen. He also often produced music and performed as a guest musician for other artists.
The highly successful 2018 biopic "Bohemian Rhapsody" portrayed his time with Queen and his life.
Freddie was inducted posthumously into the UK Music Hall of Fame in 2004, the Songwriters Hall of Fame in 2003, and the Rock & Roll Hall of Fame in 2001.
Furthermore, he and the other members of Queen received the Brit Award for Outstanding Contribution to British Music in 1990.
Also Read: Kelsea Ballerini Boyfriend: Who Is She Dating Now? Relationship Timeline With ex Husband Morgan
Freddie Mercury Wife And Kids: Was He Married To Mary Austin?
Freddie Mercury was never married, and he didn't have any kids.
However, he had a beautiful relationship with Mary Austin, his lifelong friend. Mary was the main love of Freddie's life and the person he came most near to marrying.
She stayed his dearest friend for the following 15 years, up to his passing in 1991, after they dated for six years until 1976.
Five years after arriving in England, Mercury and Mary first crossed paths in 1969.
He had just graduated from art school when he was 24 years old, and Mary, who was 19 at the time and working in a West London boutique, fell in love right away.
They immediately moved in together in a modest apartment close to Kensington Market, where Freddie and Queen drummer Roger Taylor ran a clothing booth.
In 1973, he proposed to her and wrote a song called "Love of My Life" in her honor. But Freddie found that he was drawn to males and began having affairs.
In 1976, he reportedly revealed to her that he was bisexual. "I'll never forget that moment," Mary subsequently remarked. "No, Freddie, I don't think you are bisexual; I think you are gay."
After their quick breakup, she eventually moved into a nearby flat, and Freddie soon began throwing wild parties. Mary remained close and also worked for his management firm.
In his September 1991 will, Mercury left half of his enormous wealth to Mary and the other half to his parents and sister.
Although he didn't have his child, he was godfather to Austin's eldest child and the son of producer Reinhold Mack.
Freddie Mercury's Dating History
After dating Mary August, Freddie Mercury had a few other open relationships.
He supposedly had a relationship with Austrian actress Barbara Valentin, who is seen in the music video for "It's a Hard Life," in the early to mid-1980s.
But, in a later interview, the musician denied the relationship and said they were just friends. Winfried "Winnie" Kirchberger, a German restaurateur, and Mercury were dating at the time.
He had another relationship with a man, Jim Hutton, and they were together until his last moment. In 1985, Mercury first encountered hairdresser Jim in a London homosexual club called "Heaven."
After 18 months, the two ran into each other in a different bar, and this time, they began dating.
The pair were essentially married even though they were never legally wed because, at the time, gay marriage was against the law.
To demonstrate their dedication to one another, they both wore wedding rings.
Explore: AGT Contestant Mandy Harvey Weight Loss Journey: Before And After Photo