Kaya Scodelario: Early Life, Controversies & Net Worth
If you have watched the Maze Runner film series, you know Kaya Scodelario, who plays the lead role of Teresa.
She is famous for roles in notable movies such as Crawl, The King's Daughter, and Pirates of the Caribbean: Dead Men Tell No Tales.
Kaya was voted 13th in FHM's World's Sexiest Women in 2010.
Interestingly, the talented actress has acted in 24 movies and series combined.
She has been nominated for multiple awards throughout her career, including the Teen Choice Awards and the Golden Nymph Award.
This article describes early life, career, relationships, controversies, net worth, and more about the glamourous actress Kaya.
Quick Facts
Birth Name
Kaya Rose Humphrey
Other Names
Kaya Rose, Kaya Rose Scodelario, Effy, Rose, KScodder
Date of Birth
March 13, 1992
Age

31 Years Old

Zodiac Sign
Pisces
Place of Birth
Haywards Heath, West Sussex, England
Current Residence
New Zealand
Profession
Actress
Active years
2007-present
Nationality
Brazilian, British
Father
Roger Humphrey
Mother
Katia Scodelario
Siblings
–
Marital Status
Married
Spouse
Benjamin Walker(m. 2015)
Children
2
School
Bishop Douglass Catholic School
Secondary School
Islington Arts and Media School
Languages
English, Portuguese
Religion
Roman Catholic
Ethnicity
English, Brazilian, Italian
Distinctive Feature
A curvy figure, Blue Eyes
Hobbies
Acting, Reading Books, Travelling, Spending time with her children
Food Habit
Non-Vegetarian
Favorite Food
Margarita Pizza
Favorite Actor
Johnny Depp
Favorite Actress
Sofia Vergara
Favorite Singer
Beyonce
Favorite Travel Destinations
Amsterdam, New York, Japan & London
Favorite Movie Genre
Horror
Height
In feet: 5 ft 6 in
In centimeters: 169 cm
Weight
In Kilograms: 58 kg
In Pounds: 127.8 lbs
Shoe Size
8 U.S.
Dress Size
4 U.S.
Body Measurements
34-26-34
Hair Color
Brown
Eye Color
Blue
Net Worth
$2 million
Social Media
Instagram
Last Updated

November 2023
Kaya Scodelario: Early Life, Family, and Education
Kaya Rose Humphrey was born on March 13, 1992, to parents Katia Scodelario and Roger Humphrey.
In Haywards Heath, West Sussex, England, she was born to a Brazilian mother and an English father.
Furthermore, Katia was a Brazilian accountant originally from Sao Paulo who moved to England and married Roger, Kaya's father.
The surname Scodelario comes from Kaya's mother's grandfather, from Italy.
Most importantly, Rose went through a lot since her childhood. Katia and Roger divorced when their daughter was just one, and Katia raised her daughter in London ever since.
After moving to London, the mother-daughter duo spent a night in the streets before finding a flat on Holloway Road.
Effy spoke Portuguese with her mother at home while also speaking English fluently.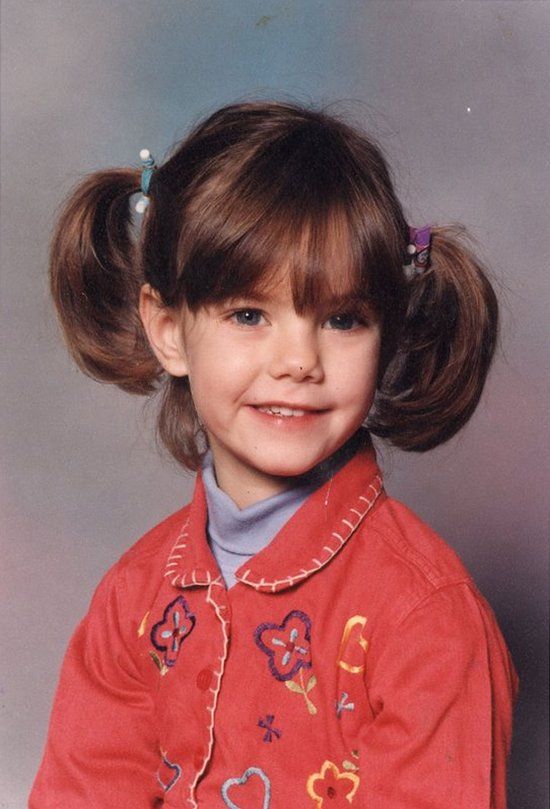 Moreover, the English actress attended the Bishop Dughlass Catholic School while growing up!
Rose's mother enrolled her in Islington Arts and Media School after Kaya started showing some talent in acting and dancing!
Rose was bullied in school because of her mixed genetics. As a result, she started participating in school plays and doing drama to escape the bullying.
Most importantly, her mother had to work multiple jobs to support Rose and suffered from clinical depression.
Moreover, things got worse as Kaya started reaching her teen years.
KScodder started searching for jobs and was desperate to support her family and moved out of the flat where she lived with Katia, her mother.
Likewise, at the age of 14, Scodelario decided to start a career in acting to support her mother financially!
Kaya Scodelario: Age, Height, and Weight
The Tiger House actress Kaya is currently 31 years old. She stands 5 feet and 6 inches tall and weighs about 58 Kilograms.
The Englishwoman has a body measurement of 34-26-34 inches. She wears 8 U.S-sized shoes and 4 U.S-sized dresses.
Furthermore, Kaya has Brown colored hair and Blue colored eyes.
Here's an article about one of the best footballers on this planet, Cristiano Ronaldo.
Kaya Scodelario: Career
Television
After struggling financially, Kaya decided to join the movie industry without any experience of acting!
Likewise, Skins was the first series she acted in, where she portrayed the role of Effy Stonem.
She was cast for four seasons in the British teen comedy-drama series, and her performance was admired and praised by critics.
She acted alongside Dev Patel in the series, returning for an episode again in 2013.
In 2012, Scodelario was cast in two episodes of True Love, playing the character of Karen.
Also, in 2013, she starred as Anna Salter in the Channel 4 mini-series, Southcliffe.
Recently, in 2020, the outstanding actress landed the main role of Kat Baker in Spinning Out, an American drama series.
The same year, Kaya portrayed the role of Hermia Easterbrook in the BBC One mystery thriller, The Pale Horse.
Music Videos
The versatile actress has also appeared in music videos throughout her career.
In 2009, Scodelario was featured in the music video of Stay Too Long, and She Said by Plan B.
Likewise, in 2010, she appeared on Old Isleworth by The Ruskins.
Kaya again appeared on two music videos of Plan B, Love Goes Down & Writing's on the Wall.
Furthermore, her last music video appearance came in Robbie Williams' Candy.
You might be interested to read about another English actor, Ben Barnes!
Movies
Effy made her movie debut in 2009; she acted as Eve Bell in a science fiction film, Moon.
Likewise, in 2010, she acted as Peshet in Clash of Titans and as Tasha in Shank. Rose was cast as Catherine Earnshaw in Wuthering Heights in 2011.
Furthermore, in 2012, Kaya acted in three magnificent movies, Now is Good, Twenty8k, and Spike Island.
In 2013, Kaya starred alongside Jessica Biel in The Truth About Emanuel, where she was cast as the main role of Emanuel.
Similarly, the same year, she played the role of Sara Campbell in the short film, Walking Stories.
Kaya gained wide stream popularity as she landed the role of Teresa in 2014s The Maze Runner.
Moreover, the same year Effy portrayed the leading role of Kelly in the action thriller film Tiger House.
Similarly, the Englishwoman acted in a short film titled A Plea for Grimbsy; she was cast as Jone's Girlfriend.
In 2015, Scodelario appeared again in Maze Runner: The Scorch Trials, in which she played a slightly darker role.
Furthermore, she gained more popularity as she was cast as Carina Smyth in Pirates of the Caribbean: Dead Men Tell No Tales.
In 2018, she appeared in The Death Cure; critics admired her acting, and her fans loved her versatile performance.
After a year, Scodelario acted in the American horror film, Crawl; where she starred as Haley Keller.
In addition to that, in 2021, Kaya was cast as Claire Redfield in Resident Evil: Welcome to Raccoon City.
Surprisingly, in 2022, The King's Daughter was released; this movie was filmed in 2014.
She was cast as Marie-Josephe D'Alembert in the action-adventure fantasy film.
Kaya Scodelario: Controversies
The actress was paid £1.5 million for her role in the Pirate of Caribbean movie; however, she denied helping her sick Brazilian grandmother suffering from heart attacks.
Additionally, Kaya's grandmother's name is Inez Rosemary.
Scodelario's relatives claim that she cut ties with the South American side after gaining fame!
Likewise, in 2017, she stated in an interview that she had been sexually assaulted at the age of 12 by some person who is a high authority in Brazil.
Furthermore, Kscodder also revealed that she was once asked to audition for a film with no clothes on! which she denied.
Kaya Scodelario: Charity
A warm-individual Kaya is gracious and generous and loves to aid those in need.
Furthermore, she has teamed up with multiple charitable organizations to conduct donations and other programs.
Some of the associations with whom Rose has participated are:
Centerpoint
The Big Issue Foundation
Samaritans Charity Foundation
Me Too Movement
The British actress also played a football match for charity teaming up with Samaritans Charity foundation.
The revenue generated from that match was donated. Likewise, Rose has donated about $25,000 to various COVID relief funds.
Furthermore, $50,000 were donated by Kscodder to the Institute of Cancer Research for research purpose.
Kaya Scodelario: Relationships
The Skins actress dated her co-star Jack O'Connell from 2007. Additionally, O'Connell played the role of James Cook in Skins, a teen drama series.
Unfortunately, after some ups and downs in their relationships, the couple officially split in June 2009.
Moreover, Effy moved on fast as she started dating English actor Ethan Cutkosky best known for his role of Carl Gallagher in Shameless.
Furthermore, Rose and Carl dated from 2009 to 2014.
Scodelario fell in love with her co-star again, this time with Benjamin Walker, while they were on The Moon and Sun's set.
Benjamin is famous for acting in movies and series such as Abraham Lincoln: Vampire Hunter, Jessica Jones, and The Choice.
Similarly, they quickly grew feelings for each other and became fond of one another in the blink of an eye!
Kaya Scodelario: Husband and Children
The couple who first met in April 2014 was so in love with each other that they decided to level up and engage with each other in December.
Moreover, they married a year later in 2015, and both of them adopted the surname Scodelario-Davis.
Furthermore, the power couple gave birth to a son in November 2016; Roman is the name of their firstborn.
In September, Rose announced that she was pregnant with the couple's second child via her social media posts.
Similarly, she gave birth to her daughter in December 2021.
Most importantly, Kaya and Benjamin have decided not to disclose their daughter's name until she grows up!
Kaya Scodelario: Awards and Achievements
Nominated for Golden Nymph and TV Quick Awards for her role in Skins.
Won an Ashland Independent Film award for The Truth About Emanuel.
Nominated as Best Actress for her role in Crawl by National Film & TV Awards
Euphoria actress Sydney Sweeney is someone who would want to check out!
Kaya Scodelario: Diet and Work Out Routine
Scodelario loves to exercise about 30-40 minutes a day to keep her body fit! Likewise, her workout session contains the following:
Push-up
Crunches
Plank
Leg raises & lifts
Lunges
Squats
The athletic actress also does Aerobics and yoga twice or thrice a week.
Moving on to her diet plan, she eats Avocado or any fruit, two Toast of bread, and Eggs mostly boiled as Breakfast.
Likewise, she normally has protein shakes to energize herself up. Kaya eats Grilled Chicken Breast with green vegetables and salad for her heavy lunch.
Finally, in the evening, she drinks a smoothie full of protein to end the night with a dinner that contains Salmon, Salad, and Vegetables.
The actress is a non-vegetarian and loves to eat junk food; steaks, hamburgers, and sausage are her cheat meals. Rose also loves nuts, butter, yogurt, milk, and veggies.
Kaya Scodelario: Lifestyle
The Twenty8k actress KScodder loves to travel around the globe and enjoy her vacation in lavish hotels with quality time!
She mostly spends her holidays with hubby Benjamin and her son Roman.
As the Scodelario-Davis family live in Auckland, they often visit the beach and love the environment there.
Scodelario has been a fan of Disneyland ever since she was a kid, so she takes her son to one of her favorite places on planet earth.
Kaya Scodelario: Net Worth
The mother of two, Kaya Scodelario, has an estimated net worth of approximately $2 million.
Likewise, the actress earns mainly from her movies and brand sponsorships.
Moreover, Rose bought a house in England for her mother, which is lavish and contains a cute cozy backyard.
Scodelario-Davis lives in a luxurious home beside the beach in Auckland.
Furthermore, she has a couple of cars in her collection, but her Range Rover is her most expensive car.
Effy drives around in a Range Rover estimated to cost about $131,000.
Similarly, KScodder is the face of Cartier; she wears Cartier watches. Also, she has worn Cartier Jewelry to multiple awards shows.
Kaya Scodelario: Social Media Presence
The British actress is only active on Instagram, where she has over 3 million followers.
Moreover, KScodder posts about memories, vacations, award shows, fashion, and many more moments in her life.
Kaya Scodelario: Fun Facts
She has a dog named Arnie, which she named after Arnold Schwarzenegger, one of her favorite actors.
Kaya is a geek; she loves reading books, Martine Cole and Jacqueline Wilson are some of her favorite writers.
In 2010, Rose revealed in an interview that she has dyslexia.
FAQs
Have Benjamin Walker and Kaya Scodelario worked together?
Yes, Benjamin and Kaya have worked together in a movie. Likewise, the film was released in 2022.
The power couple fell in love with each other in the set of The Moon and Sun, which was later renamed The King's Daughter.
Did Kaya Scodelario audition for a role in The Hunger Games?
Yes, Scodelario did audition for the role of Katniss Everdeen in The Hunger Fames.
Moreover, she eventually lost the role to Jennifer Lawrence. Interestingly, Rose was 19 when she auditioned for the science fiction film.