Mia Robertson: Jase Robertson, Surgery Struggles & Net Worth
Mia Robertson, an American actress, is the daughter of the American television star Jase Robertson. She is famous for the American reality television series Duck Dynasty.
For every actor and actress, looking beautiful is essential. Obviously, the entertainment industry pays based on face value; it is crucial but also a fact.
Hence, being born with defects in facial structure can be a curse, especially to those who want to stabilize themselves in this entertainment industry.
However, being born to a family that is already reputed in this field can be bliss, enough to cover up the defect.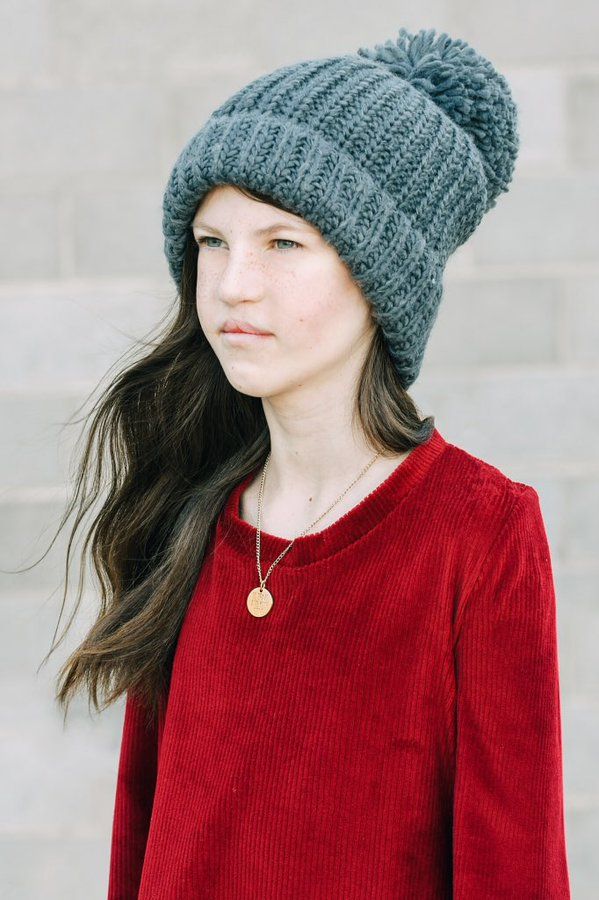 The scenario with the actress of the popular show Duck Dynasty, Mia Robertson, is similar. She was born with a cleft lip and palate.
Consequently, this led her to undergo six surgeries to remove that defect in the facial feature. Despite the defect, she still made an appearance on Television and earned fame and respect.
Quick facts about Mia Robertson
| | |
| --- | --- |
| Full Name | Mia Elaine Robertson |
| Known as | Mia Robertson |
| Date of birth | September 12, 2003 |
| Place of birth | Louisiana, United States |
| Residence | West Monroe, Louisiana |
| Religion | Christian |
| Nationality | American |
| Ethnicity | White |
| Education Level | Sophomore Year |
| Educational Institute | West Monroe High School |
| Father's Name | Jase Robertson |
| Mother's Name | Missy Robertson |
| Siblings | 2 (Cole Robertson and Reed Robertson) |
| Age | 19 Years Old |
| Height | Unknown |
| Weight | Unknown |
| Eye Colour | Unknown |
| Hair Colour | Dark Brown |
| Skin Colour | White |
| Horoscope | Virgo |
| Gender | Female |
| Sexuality | Straight |
| Lucky color | Green, Yellow |
| Stone | Sapphire |
| Number | 5 |
| Hobbies | Writing, Reading |
| Favorite holiday destination | Unknown |
| Profession | Television Personality, Writer |
| Grandfather | Phil Robertson |
| Networth | $1.5 million |
| Social media | Instagram, Twitter |
| Merch | Allie's Bayou Rescue, Finding Cabin Six, Dog Show Disaster |
| Last Updated | June, 2023 |
Early life and childhood of Mia Elaine Robertson
Mia Robertson was born on September 12, 2003, in Louisiana, United States. Formerly, her parents realized that she had a cleft lip and possibly a cleft palate at 31 weeks of gestation with 4D ultrasound.
Thus, her parents prepared themselves and their families to deal with it.
Similarly, when Mia was born, she had a bilateral cleft lip and palate as expected. Later, when she grew up, they visited the International Craniofacial Institute in Dallas, Texas, and got her palate and lip fixed.
Educational background of Mia Robertson
The young actress did her schooling at a local school in Louisiana, United States. Later, she joined West Monroe High School, where she is a sophomore and will graduate soon.
<<SHAWNA LANDON: EARLY LIFE, FAMILY, CAREER & NET WORTH>>
Family and personal life of Mia Robertson
Mia Robertson is the youngest child of the Robertson family. Her father's name is Jase Robertson, and her mother's name is Missy Robertson.
Similarly, she has two siblings, and her brothers are Reed Robertson and Cole Robertson.
Reed Robertson is the eldest son of Jase Robertson, who lives in Nashville. He is a singer and an actor, who recently got married to Brighto Thompson. Lately, he has released an album titled The Crimson Gospel.
Cole Roberston is the younger brother of Mia, who is 23 years old. Along with being an actor in the family reality show, Cole is also interested in adventure sports.
This child actress has three uncles, and their names are Jules Jeptha Robertson, Willie Robertson, and Alan Robertson.
Likewise, her paternal grandparents are Kay Robertson and Phil Robertson.
Similarly, her maternal grandparents are Peggy Elaine Spoonts and Larry Avis West.
<<SHELBY WELINDER: CAREER, HUSBAND, GTA V & NET WORTH>>
The professional career of Robertson's family
Jason Silas "Jase" Robertson is an American television star on the A&E reality television show. He is the COO of the business Duck Commander, an innovator, and a professional Duck Hunter.
Missy Robertson is an internet blogger and has acted on the TV series Duck Dynasty. After the show ended, the actress has stayed busy with her jewelry business.
Later, she also wrote a series of books name Princess in camo books with her daughter Mia.
Mia's parents got married in 1960 and, they both run a bed and breakfast event venue called Logtown Plantation in Louisiana.
Similarly, Reed Robertson is the eldest brother of Mia. He is a singer and has a record label Brentwood Benson Music Publishing. The 25 years old singer produced a musical album, "The Crimson Gospel," in 2017.
Reportedly, her brother got married to his longtime girlfriend, Brighton Thompson, in 2016.
Cole Robertson is the youngest brother of Mia, who graduated high school in May 2015. He is attending Pepperdine University in malibu and is now practicing long rocks.
Also, the 23 years old Robertson family member is allegedly in a relationship with Brittany Brigman.
Similarly, Marsha Kay Carrowway Robertson, also known as Miss Kay, is an American television personality. She is best known for her appearances on the A&E reality series: Duck Dynasty.
Likewise, Phil Alexander Robertson is an American professional hunter, a businessman, and a reality television star on popular television.
Although he featured on the television show Duck Commander, initially, he was a football player. The actor has also attended Louisiana Tech University.
The actress's journey of facial surgery
Mia's parents realized the default in her facial structure when she was still in her mother's womb. Thus, they took her to the International Craniofacial Institute in Dallas when she was 17 days old.
As a result, the doctors gave a fake roof to her to aid the feeding process.
The young actress underwent her first surgery when she was 3 months old. Then, again she underwent surgery when she was 7 months old.
https://www.instagram.com/p/B2j4Ti3Aaco/
Hence, she got her normal palate after this surgery and followed the normal routine as babies.
However, again at the age of 5 years, Mia went through a second lip surgery to straighten the lip growth. There were scars from her first surgery that cause her nasal passage to collapse.
Hence, the doctors had to do some work with her nose as well.
Similarly, while she was healing from the surgery, Mia got into an accident at the school's playground and broke her arm.
Sadly, such a young kid again had to go through surgery to stabilize her elbow bones.
Later, in 2012, Mia's parents began to prepare her for moth's bone graft surgery. The doctor told her to wear headgear to allow her upper jaw to balance with her lower jaw.
The young lady wore this headgear for 12-15 hours a day for 12 months.
Finally, she underwent a major bone graft surgery and placed a bone from her left hip in her upper jaw's cleft.
Now, after several surgeries, Mia has a normal facial structure and can eat normally. Many people are inspired by the life journey of this young actress.
For this reason, her parents and brother are so proud of her as well.
<<JENNIFER CHEON: VAN HELSING, THE DRIVE & NET WORTH>>
Mia Robertson: Career
Mia Robertson made a few television appearances in the reality Tv series Duck Dynasty.
Similar to other family members, she is a member of the Duck dynasty. For instance, she is the youngest from the family to act in that reality Tv series.
Along with this, Mia is a full-fledged writer. She has authored books like Allie's Bayou Rescue, Running from Reality, Finding Cabin Six, and Dog Show Disaster.
Allie's Bayou Rescue is an adventure fiction that surely captures the young reader's imagination. Similarly, the book is about the adventurous journey of the character Allie Carroway and her cousins.
Also, she has co-authored this storybook with her mother, and it was published in 2018.
Likewise, her latest books are Running from reality, Dog Show Disaster, and Finding Cabin Six.
Additionally, the latest books are mystery and Christina fiction, whereas all the preceding ones are adventure fiction.
The Mia Moo Fund
The Robertson family established an organization named Mia Moo Fund. Importantly, it is dedicated to helping the kids with abnormalities in the facial structure like Mia.
Also, this organization raises funds to help the surgical and treatment processes of those kids.
Obviously, Mia Robertson's treatment was also done using the fund raised through the organization.
Incident Involving Mia Robertson
Recently, West Monroe was in the news as two gunmen tried to enter the campus. Accordingly, a teacher in Wing 3 of the campus saw two white males holding a clipboard, and the other was holding a visible gun in a holster-roaming the halls.
After that, the institute was immediately lockdown as the teacher informed the administration about it.
Hence, every parent, including Mia Robertson's, was scared to death when they received a campus call about this incident. Later in a social media post, the actor mentioned her feeling in that situation.
The net worth of Mia Robertson
The net worth of the youngest member of the Robertson family is $1.5 million. Definitely, her income resources are the family reality show along with her book series.
At a very young age, the actress and writer have summed up huge net worth. In the upcoming days, she has yet to add up to this value.
However, her mother, Missy Robertson, has a net worth of $4 million, and her father has a net worth of $ 10 million.
Social Media
Mia, the youngest of Robertson's, has an Instagram account with followers over 59k and over seventy posts.
Also, she has a Twitter account which she joined in 2014.
Some interesting facts about the writer
Recently, she is a varsity cheerleader in her high school.
Willie Robertson, the CEO of the Duck Dynasty, is the richest member of the Robertson family. He is worth 20 million dollars.
The organization Mia Moo Fund was established after her cleft palate surgery in 2014. Subsequently, this organization funds the surgery and health care of children like her born with such abnormalities.
Furthermore, the writer is ranked as the most popular person in the world. Certainly, her journey with such troublesome surgery of the left lip and recovery from it inspires people worldwide.
Mia is a pet lover.
FAQs
How old is Mia Robertson now?
Mia is 17 years old now.
Is Mia associated with the Mia Moo foundation?
Yes, Mia's parents founded the organization to collect funds for mia's surgery and the kids born with a cleft.