Meet Nick Stahl Wife Rose Stahl, Kids Family And Net Worth
Nick Stahl wife, Rose, is also involved in the film industry. The pair walked down the aisle on 4 June 2009 and had a daughter, Marlo. However, the duo separated in 2012 and filed for divorce in 2019.
Following his appearance in the 1993 movie The Man Without Face, Nicolas Kent Stahl, shortly Nick Stahl rose to stardom as a child actor. He continued working in the film business and appeared in a number of successful motion pictures and television shows.
The Thin Red Line, Fear the Walking Dead, Mirrors 2, and Terminator 3: Rise of the Machine are some notable works of the Texas-born performer. Nick had plenty of ups and down in his life. Due to crippling drug and alcohol dependency. In today's article, let's take a detailed look at his personal and professional life.
Nick Stahl Wife Rose Stahl And Kid
Nick and his ex-wife, Rose Stahl, first encountered one another in 2009. After the second failed effort at rehab in Los Angeles, the actor moved back to his hometown and settled in Austin.
That is where he met Rose Murphy first met. The instantly smitten pair tied the knot in the same year on 4 June. In addition, they were blessed with a lovely baby girl, Marlo Stahl, the following year.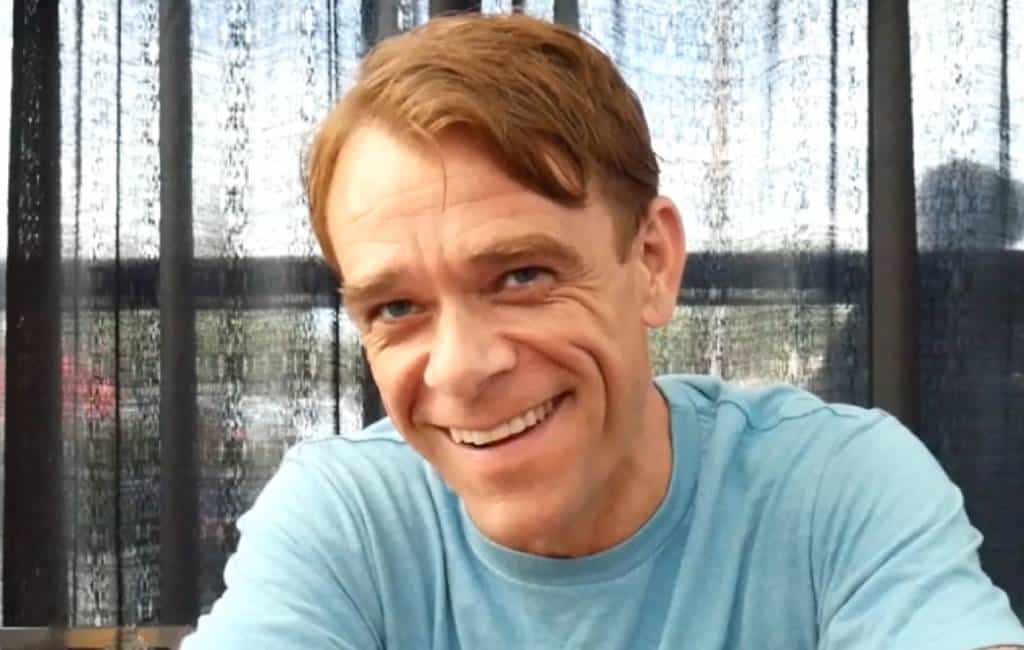 Nick Stahl's ex-wife is also involved in the showbiz industry. She also has three acting credits. Besides, Rose has worked as a casting director and assistant in the casting department.
On 9 May 2012, the actor's then-partner reported him missing, as he didn't come back home for several days. When he finally showed up, he was entangled with the rumor that he was living on Skid Row, an open drug market. Thankfully, it was not true.
However, those incidents tempted the Stahl-Murphy couple's marriage, resulting in their separation in 2012. Furthermore, on 22 May 2019, Nick Stahl filed divorce documents to make the split official.
The actor's ex-spouse also filed for custody of their daughter, Marlo. Nick appears to have acknowledged it.
Take A Look: Photos Of Kali Uchis' No Makeup Look: Meet Her Makeup Artist & Parents
Nick Stahl Family: Meet His Parents And Siblings
Born on 5 December 1979, the Terminator 3 actor is one of three kids of his parents- Donna and William Kent Stahl. The talented performer grew up with his two sisters in Dallas.
The 42 years old actor never met his dad and didn't know anything about him except that he lives in Colorado. On the other hand, Nick Stahl's mother worked as a brokerage assistant and made very little money.
The Stahl siblings had a hard time growing up. However, the actor found his passion for acting at a young age. By 10, he began working at a professional theater and auditioned for commercials, TV movies, etc.
Later in 1993, Mel Gibson summoned him to star with him in The Man Without a Face. And the rest is history!
Also Read: Is The Love After Lockup Star Amber Eggers Pregnant?
Nick Stahl Net Worth And Career
Celebrity Net Worth reports that Nick Stahl's net worth is $500K. His fortune mainly benefits from his pay as an actor.
According to reports, the median annual pay is $29,628. But there's no denying that Nick must have made more money than the ordinary person, given the popularity of his film.
His debut movie earned him wide recognition, and he starred in several other hit movies. During the long hiatus from acting, the actor went missing, checked into rehab several times, and got arrested on suspicion of committing a lewd act.
No charges were filed as there wasn't enough evidence. The actor was arrested in Hollywood for alleged possession of methamphetamine. Regardless, Nick Stahl has returned and is in great shape and doing well. We wish him great success ahead.