Pop Smoke Parents: Audrey Jackson and Greg Jackson, Girlfriend Yummy Yellow
Late rapper Pop Smoke was born to parents of mixed ethnicity. He was the son of Audrey and Greg Jackson.
Pop Smoke started his music career in late 2018 with his debut single called MPR. He rose to fame with his breakout singles Welcome to the Party and Dior in 2019.
He was also known for his popular mixtapes, including Meet the Woo and Meet the Woo 2.
The young American rapper, singer, and songwriter was only 20 when he was tragically shot dead. His album titled Shoot for the Stars, Aim for the Moon was posthumously released to pay tribute four months after his death.
Find Out: Is Lil Uzi Shot To Death? Death Hoax- Where Is He Now?
Pop Smoke Parents: Audrey Jackson and Greg Jackson
Bashar Barakah Jackson, a.k.a. Pop Smoke, was born in Brooklyn, New York, to Audrey Jackson and Greg Jackson.
He was of mixed ethnicity: his mother, Audrey, is Jamaican, and his Father, Greg, is Panamanian. Greg is a businessman by profession, while Audrey is a housemaker.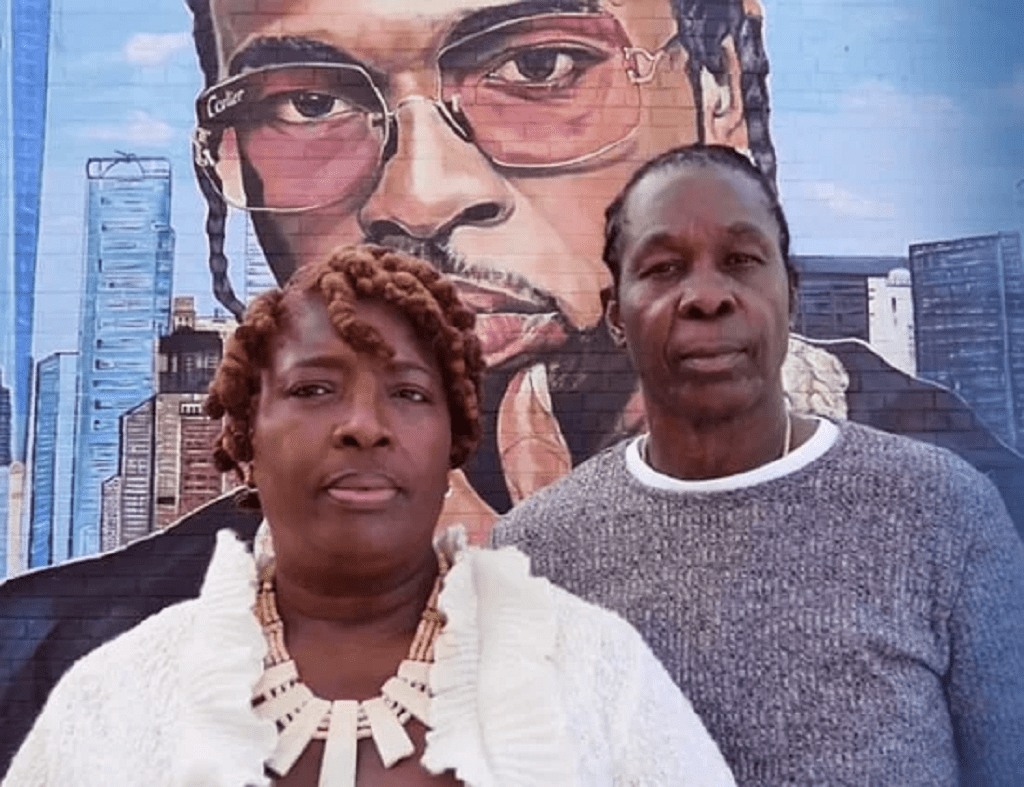 Pop held an American nationality and was born Muslim. He had an older brother named Obasi Jackson.
They were raised in an upper-middle-class Christian family in Canarsie, Brooklyn, where Pop attended nine different schools. He played the African drums in the local church as a kid.
Once, Pop was suspended from his school for bringing a gun when he was just in the eighth grade. It led to two years of House arrest. Afterward, he relocated to Philadelphia and enrolled at Rocktop Academy.
However, after being diagnosed with a heart murmur, he had to leave school, started playing basketball as a point and shooting guard, and eventually turned to street life.
Pop Smoke Girlfriend Yummy Yellow: Did They Have Kids?
Pop Smoke was unmarried but was in a relationship with Alyssa Danielle, also known as Yummy Yellow.
In February 2020, Alyssa broke her silence to reveal her last moments with Pop. Before Pop died in the Hollywood Hills home invasion, he had warned her to keep the doors locked.
Alyssa is a model with 275k followers on her Instagram. She still remembers Pop and shares heartfelt posts on his birthday and death anniversaries.
It is a little-known fact that Pop had a one-year-old son from his previous relationship with Jakeilah Orti. Pop's girlfriend, Alyssa, also has a daughter, Aaliyah, from her prior relationship.
Pop Smoke Died In A Home Invasion Shooting
Pop Smoke took his last breath on February 19, 2020, when he was shot dead by a group of hooded men in a violent home invasion.
Pop rented a House in Hollywood Hills, California through Airbnb on that day. It was owned by The Real Housewives star Teddi Mellencamp and her husband, Edwin. At around 4:30 am, five hooded men broke into the House armed.
Shortly after threatening to kill a lady, they shot Pop three times after an altercation. Police arrived and found Pop with multiple gunshot wounds. They rushed him to the hospital but could not save him.
The LAPD initially suspected that his death was gang-related but later believed it was caused by a home robbery gone wrong.
The intruders stole Pop's gold watch and other jewelry before running away. In May, the youngest among the intruders allegedly admitted to killing him over a diamond-studded Rolex, which they sold for $2,000.
Born on July 20, 1999, Bashar Jackson was 20 at the time of his death. His remains were buried at Green Wood Cemetery. He earned a net worth of $2 million mainly from his music albums and live concerts.