Rohit Sharma: Career, Wife, Philanthropist & Net Worth
Rohit Sharma is an Indian international cricketer. Currently, he stands as the vice-captain of the Indian national team in limited-overs formats.
As a domestic player, Rohit captains the Mumbai Indians in the Indian Premier League.
Furthermore, he plays as a right-handed batsman. He also plays as the right-arm off-break bowler occasionally.
Apart from cricket, Sharma focuses mostly on activism surrounding animal welfare, health, and children.
In 2015, he joined the People for Ethical Treatment of Animals (PETA) to stop the crisis of homeless street dogs and cats.
Recently, he also became the ambassador to the WWF-Rhino in an attempt to vocalize more on rhino conservation.
As a fantastic player and philanthropist, Rohit Sharma's life cannot be contained in a box. Nevertheless, let's take a look at his bio to get to know him:
Quick Facts
| | |
| --- | --- |
| Full name | Rohit Gurunath Sharma |
| Date of birth | April 30, 1987 |
| Age | 36 Years Old |
| Birthplace | Nagpur, Maharashtra, India |
| Religion | Hindu |
| Nationality | Indian |
| Ethnicity | Brown |
| Education | Swami Vivekanand International School |
| Mother's name | Purnima Sharma |
| Father's name | Gurunath Sharma |
| Zodiac sign | Taurus |
| Height | 5 feet and 7 inches |
| Weight | 149 lbs (68 kg) |
| Shoe size | 9.5 (US) |
| Hair color | Black |
| Eye color | Black |
| Marital Status | Married |
| Children | One Daughter |
| Net Worth | $25 million |
| Profession | Cricketer |
| Clubs | Mumbai, Deccan Chargers, Mumbai Indians |
| Salary | $990,000 |
| Social Media | Instagram, Twitter, Facebook |
| Debut year | 2006 |
| Merch | Cap, Jersey, Bat |
| Last Update | 2023 |
Rohit Sharma: Family, Early Life, and Education
Rohit Sharma was born on 30th April of 1987, in Nagpur, Maharashtra.
Unfortunately, Sharma was born into an economically challenged family.
His father, Gurunath Sharma, was a caretaker of a transport storehouse.
Similarly, his mother, Purnima Sharma, was from Visakhapatnam.
Likewise, he had one brother named Vishal Sharma.
Consequently, he was raised by his grandparents and uncles situated in Borivali.
Furthermore, he would visit his parents' one-room house in Dombivli occasionally.
During his younger days, he borrowed money from his uncle to join a cricket camp in 1999.
Later, coach Dinesh Lad suggested he join the Swami Vivekananda International School.
Due to his economic problems, he felt hesitant to accept.
However, Lad brought him a scholarship that allowed him to practice without paying a single rupee.
Initially, the batsman started as an off-spinner with little batting on the side.
Then, after his coach recognized his talent, he started playing as a batsman.
Surprisingly, he made a century on his debut game at the Harris and Giles Shield cricket tournaments.
<<Maurice Richard: Riots, Wife & Net Worth>>
Rohit Sharma: Personal Life
Growing up around economic deficits, Rohit is genuinely empathetic towards others.
He is a family man. Moreover, the player loves to spend time with his family.
The cricketer is exceptionally considerate of world climate issues, including animal rights.
Philanthropy
Outside of the field, Rohit is an activist. Recently, he started advocating for animal rights, healthcare, and children's issues.
He uses his platform to share these issues.
Furthermore, he joined hands with PETA to issue sterilization of street dogs and cats.
Ultimately, the goal was to control the population of homeless street animals.
In 2015, he partnered with actors Matt LeBlanc and Selma Hayek to join an anti-poaching campaign in Kenya.
Moreover, the campaign advocated saving the northern white rhinos in Africa.
In an attempt to make his fans aware, he sold merchandise. So, he took the collected money to donate to charities of his choice.
Likewise, he became the Ambassador of WWF-India Rhino. Despite being just a cricketer, the Secretary-General of WWF appraised Rohit's conscious efforts.
Due to his campaign in Kenya, he found out 82% of the world's rhino lived in India. Hence, he made his mission to conserve them.
Furthermore, he laid the foundation stone for a cricket stadium with spiritual master Kamlesh D. Patel.
The event took place at the Heartfulness Institute in Hyderabad.
Rohit Sharma: Wife
In the eventful year of 2015, Rohit Sharma married Ritika Sajdeh in December.
After three years of happy marriage, they gave birth to a daughter.
Now, Rohit lives in Maharashtra with his wife and his daughter.
Rohit Sharma: Career
Rohit built his career from the ground up. With a heartwarming background story, he rose through the ranks to follow his dreams.
Domestic Career
In 2005, he played for the West Zone in the Deodhar Trophy. As the eighth batsman, he hit 31 runs. Thus, the West Zone went on to win the match.
However, he attracted attention when playing against North Zone. In 123 balls, he made 142 runs. Consequently, that became an unbeatable record.
Later, he visited Abu Dhabi and Australia with India A Squad. Although, even after being on the probable list, he did not make it to ICC Champions Trophy Tournament.
Nevertheless, he made his first-class debut with India A Squad against New Zealand A. Likewise, the Indian team won by 3 wickets.
In the 2006-2007 season, he made his debut for the Ranji trophy. He went on to have 205 runs off 267 balls.
Nevertheless, his Mumbai team went on to the final, and the final was against Bengal.
Most of his domestic career went by as a member of Mumbai. In 2009, he made his career-high record of 309 runs not out in the Ranji Trophy.
Later, in 2014, he was appointed the captain of Team Mumbai.
<<Brooks Koepka: Career, Relationships & Net Worth>>
International Career
As of 2021, Rohit Sharma played in 376 international matches with the highest number of ODIs. Formerly, he played in 227 ODI matches.
Furthermore, he shot 40 centuries till now in his international games.
Test career
During the farewell of Sachin Tendulkar, he played his debut Test match against West Indies. He scored 177 runs.
Thus, it became the second-highest score after Shikhar Dhawan's 187 runs.
Following his debut, he hit 111 runs with not out in his second match.
Despite his performance, he was not in the 2017-18 Test series.
But he got recalled in the 2018-19 Australian Tour. In his first Test, he scored 37 runs. Unfortunately, he sustained multiple injuries.
Hence, he could not play the second Test in Perth.
In the third Test, he scored 63 with not out and helped India win the series.
After his Third Test, he returned to India for the birth of his daughter.
In 2019, he scored his first double century against a Test match with South Africa. He also scored his 2000th run during the match.
Later, he contributed to India's win against England in 2021. In the first Test, he scored a century.
The Guardian termed it as one of the greatest centuries in history. Moreover, the century consisted of 18 fours and two sixes.
World Cup
In 2015, Rohit played his first World Cup. Likewise, he scored 330 runs during the tournament.
Unfortunately, India lost to Australia during the semi-finals.
In 2019, Rohit got appointed as the vice-captain of India's squad. Much like his first series, he scored 122 against South Africa.
Finally, he also completed his 12000th international run during this time.
Moreover, Rohit became the first batsman to score 5 centuries in the same tournament.
Hence, he won the ICC's Golden Bat award.
Other ODIs
In 2012, he lost his form. Yet, captain Mahendra Singh Dhoni showed faith in him.
Then, Dhoni moved him to open with Shikhar Dhawan. Subsequently, the pair was a massive hit. Hence, India went on to win the tournament.
In 2017, Rohit temporarily took place for Virat Kohli as team captain. Under his leadership, India won 2-1 in their tour in South Africa.
In 2019, he had the most runs in ODI, with 1490 runs in that year.
Twenty20 International Matches
In the 2007 ICC World Twenty20, he delivered 50 runs off 40 balls against South Africa.
Next, in the finals, he gave 37 runs to India to win the finals against Pakistan.
By 2018, he became the second Indian batsman to score 2000 runs in a Twenty20 international career.
In 2019, Sharma was the most capped player for India in the T20s. Consequently, he became the first male cricketer to play 100 matches of T20s.
Indian Premier League (IPL)
Sharma is one of the most successful players in IPL. Currently, he is one of the players to score 5000 runs in the competition.
Furthermore, Mumbai Indians have won five of the tournaments under his leadership.
For 2008 IPL, he joined Deccan Chargers for $750,000 a year. In 2009, while playing for the same team, Sharma scored an amazing hat-trick. However, later in 2011, the player was sold to Mumbai Indians for $2 million.
Under his leadership, he made Mumbai Indians winners in 2013, 2015, and 2017.
Mumbai Indians also won the 2019 and 2020 IPL consecutively.
Awards and Honors
The great batsman holds the record for the highest individual runs in an ODI match. To clarify, he had scored 264 runs against Sri Lanka.
Furthermore, he is the only batsman to score three double centuries in this format.
Later, in 2019, on his first appearance as an opener, he scored two centuries. The match was against South Africa.
Next, in the same series, he broke the record of the highest number of sixes in a test tournament.
Hence, with his amazing stats and skills, he was acclaimed widely.
Likewise, in 2020, he was named the One-Day International Player of the Year by the International Cricket Council (ICC).
In a domestic light, he also received the prestigious award of Arjuna Award in 2015.
Later, he was awarded the Rajiv Gandhi Khel Ratna in 2020.
Sponsors and Endorsements
Many brands sponsored the superb cricketer. First of all, CEAT and Swiss watch Hublot sponsored him.
Next, domestic brands like Maggi, Fair, Lovely, and Lays sponsored him.
Later, brands like Nissan, Relentless, Nasivision, and Aristocrat by VIP endorsed him.
Recently, he also partnered with big brands like Adidas and Oppo mobiles.
Rohit Sharma: Controversies
Around the beginning of 2022, Rohit Sharma was all over Twitter. Just a difference, it wasn't after an amazing performance on a match.
Sharma along with four other players were trending on Twitter after their outing in Sydney assisted with a little beef.
Indian Media were on fire after finding out these players consumed beef in their trip. Evidence shows the receipt of the lunch the four had with beef clearly mentioned.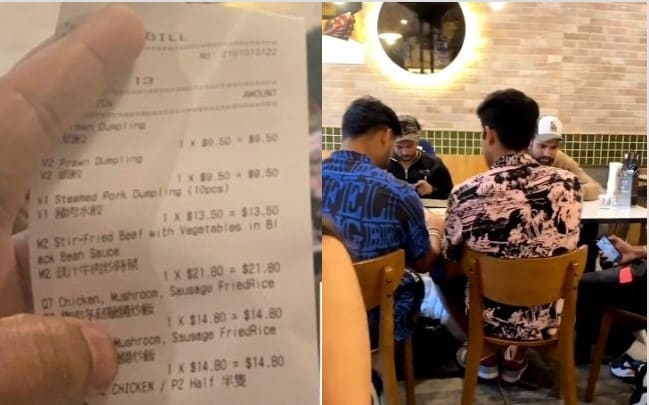 While consuming beef might not be a big deal for many countries, it is a very big deal in India where cows are given the same significance as deities. It is even illegal to consume beef in most parts of India so the backlash was no surprise.
Rohit Sharma: Net worth
He has earned a hefty net worth as a cricketer.
Rohit Sharma has a net worth of about $25 million.
Additionally, his biggest endorsement raises him about $990,000 annually.
Next, he has a luxury apartment in Maharashtra and an expensive car.
<<Justin Thomas: Career, Controversy & Net Worth>>
Rohit Sharma Social Media
With a down-to-earth attitude, Sharma remains active across most social media platforms.
First of all, his Instagram account has about 22.9 million followers.
Next, his Twitter gained 20.2 million followers.
Finally, his Facebook has over 18 million followers.
Trivia on Sharma
He considers himself to be highly sensitive towards spiritual guidance.
Though not a bowler, he fields in the slips. He remarked it was the area he has to give concern to frequently.
Although an opening batsman, he has played more Test matches as a middle batsman.
In November 2020, the player was nominated for the ICC Men's ODI and T20I Cricketer of the Decade awards.
A year later, in November 2021, Sharma incurred a hamstring injury while playing against New Zealand during the home series and had to drop the tour to South Africa.
FAQs
Who scored the most 150 in ODI?
Rohit Sharma scored the most in the ODI series, with 264 as his highest run score.
What is Rohit Sharma's salary?
Recently, A-grade player salary was revealed to be around $300,00 for the Twenty20s. Similarly, he received $600,00 per match of ODIs. Likewise, he received $1,500,000 per match for Test matches.
How many ODI matches has Rohit Sharma played?
Currently, he has played about 227 ODI matches so far. Furthermore, he scored over 9000 runs during these matches.