Trey Mcbride Parents Kate And Jen McBride; Family Ethnicity And Net Worth
Trey McBride parents, Kate and Jen, are very supportive of him and his siblings. They have always been there to cheer for their children in competitive outings and college games.
McBride was born to his parents in Greeley, Colorado, on November 22, 1999. He grew up in Fort Morgan, Colorado, and studied at Fort Morgan High School, where he played basketball, baseball, and football.
Coming out of high school, Trey was a three-star recruit, per 247Sports. Amid Colorado, Cal, Kansas State, Navy, Northern Colorado, and Wyoming offers, McBride accepted a scholarship at Colorado State University.
He holds the college record for most receiving yards and receptions by a tight end in a single season and for the receptions and receiving yards in a career by a tight end.
The Colorado State tight end was picked 55th overall by Arizona Cardinals in the 2022 NFL Draft's Round 2.
However, there has been a rising interest among netizens in his parents. So let's take a look at his family background.
Meet Trey McBride Parents Kate And Jen McBride
Trey McBride's parents are Kate and Jen McBride, a lesbian couple. He is the first NFL player to have been raised by a couple in a same-sex marriage.
Kate is a former athlete who used to play competitive softball. She handles the family business of breeding and raising Golden Retrievers. She is also a professional swimmer; her father and brother were wrestlers.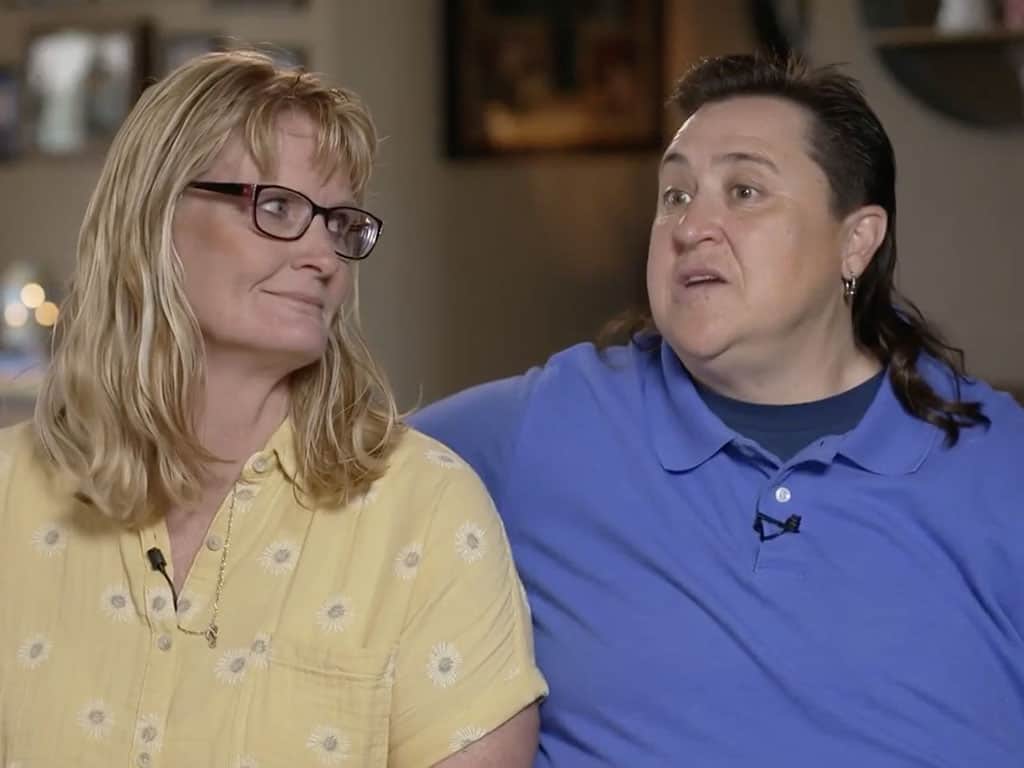 Meanwhile, Jen is a Morgan County Sheriff's Office employee. There is not much information about her family background.
However, she and her wife Kate started with a friendship that eventually turned into a lifetime partnership. They have been together for 26 years.
The couple, initially from Greeley, Colorado, moved with their children to Fort Morgan, Colorado, in 2003. They have lived in Fort Morgan ever since, along with more than a dozen dogs and a couple of cats.
Also Read: Meet Colin Kaepernick Parents- Teresa And Rick Kaepernick, Siblings And Family
Trey McBride Siblings And Ethnicity
Trey McBride is among five children born to his parents. He has two older brothers, one twin brother, and a younger sister. The eldest of his brothers is Bryce, who is 28 years old as of 2022.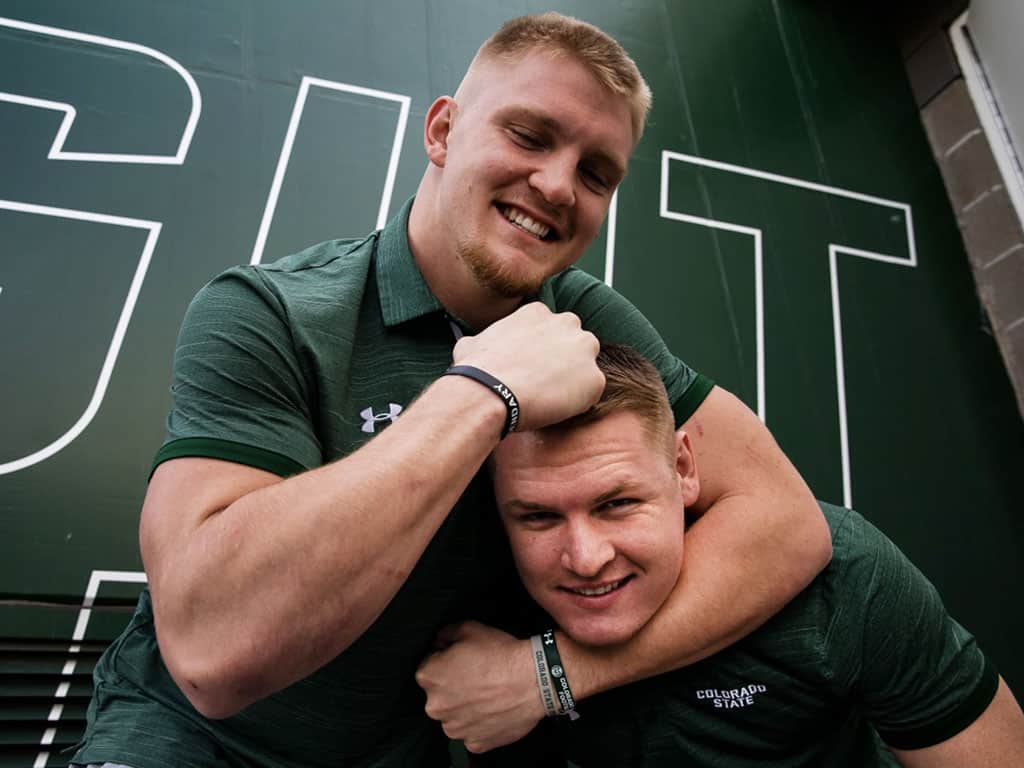 The second brother, Toby, 25, played football at Colorado State as a defensive end. He is a state champion in amateur wrestling. Trey's twin, Dylan, is also a former collegiate wrestler who is currently a paramedic. Their younger sister Taya is presently 16.
The five siblings were born to their mothers and four different sperm donors. According to Denver Post, they did the 23andMe and found out about their ancestry.
Trey and his twin Dylan had Irish ethnicity and discovered half-siblings, including biological family nearby.
However, they have not met their biological father and are not eager to learn about finding out who their dads are. They believe that Kate and Jen are their parents, and nothing will change that.
Trey McBride Net Worth
Trey McBride has an estimated net worth of $3 million. He is the tight end for the American football team Arizona Cardinals of the National Football League (NFL).
According to Over The Cap, McBride's 2022 salary is $1,145,393 and is set to rise to $1,431,721 in 2023.
According to his current contract, his 2024 salary will be $1,718,089, and his 2025 salary will increase to $2,004,437, making the total at least $6,299,640 by the end of 2025.
Moreover, McBride makes a lot of money from endorsements and sponsorship deals. He is a nationally recognized athlete who won the John Mackey Award and was named the Unanimous All-American in 2021.
He is also featured in First-team All-Mountain West twice (2019, 2021) and Second-team All-Mountain West in 2020.
At just 23 years of age, McBride has a bright future ahead, and if he continues to perform his best in higher-level games, his net worth will surely rise to new highs.
More From The Author: Is Kellyanne Conway In Jail? What Did She Do- Arrest And Charge