Alexander Campbell pleaded not guilty in the trial of Sophia Naismith's death case to his dangerous driving.
The family of an Adelaide girl has slammed a judge's decision to acquit the driver of a Lamborghini which fatally struck her. The verdict was read out as sobs from Sophia Naismith's family broke out.
After the verdict, Sophia's father, Luke Naismith, said, "devastated our family and denied justice for our beautiful daughter," he said outside of court.
Also, Mr. Naismith said, " we have put our trust in the legal system with the unwavering conviction that justice would be served."
Alexander Campbell is an Adelaide-based Lamborghini driver who hit and killed a teenage girl with his vehicle three years ago.
Campbell was charged for the pedestrian death of 15-year-old Sophia Naismith in Glengowrie, southwest of the city.
Sophia and her friend were walking on the sidewalk outside a Chinese restaurant on Morphett Road when the accident occurred. The second girl, also 15 years old, was taken to the hospital with severe but non-life-threatening wounds.
Prosecutors claim Campbell was operating his Lamborghini Huracan when it mounted the curb, struck the two people, and slammed into the restaurant door.
However, it was also told that the car's mode was unclear at the time of the collision.
At the driver's trial in August 2022, Sophia's friend Jordyn Callea, who was hurt in the collision, testified in court.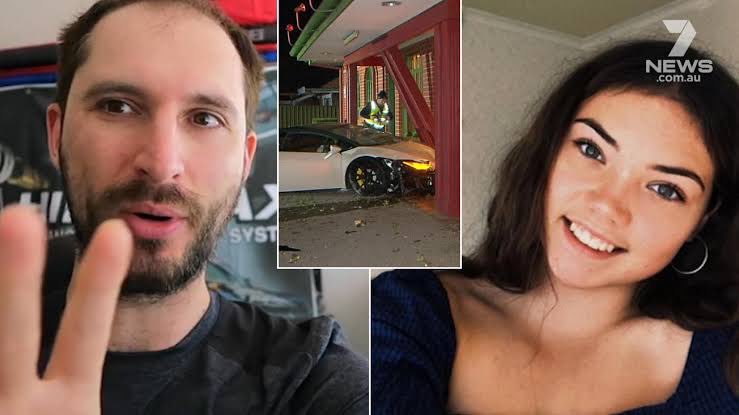 Ms. Callea stated that the last thing she could remember was seeing a dark-colored car "zoom" past them as they walked side by side before an approaching white Lamborghini.
She told the court, "I almost felt like it stopped directly diagonally in front of us, rotated a little, and then it came at us."
"The last I remember was it coming straight at us." The now-18-year-old claimed she had no other memories before waking up on the ground in the parking lot.
Alexander Campbell Trial Over A Crash That Killed Sophia Naismith
Alexander Campbell was not guilty of death by reckless driving after he struck and killed Sophia Naismith with his Lamborghini.
District Court Judge Paul Muscat declared that Campbell's reckless acceleration was not proven beyond a reasonable doubt as the trial was conducted without a jury.
Moreover, Judge Muscat stated that he could not determine whether the acceleration was harsh or something less, such as moderate.
He also explained the loss of traction of the Lamborghini's rear tires, which was why the defendant lost control.
Campbell's attorney, Craig Caldicott, testified before the court that his client was moving at 53 kph when he lost control. He also stated that the prosecution failed to establish dangerous driving according to the law.
Kos Lesses, the prosecutor, claimed that for the car to react as it did. There had to have been an "excessive throttle ramp," and Campbell "put his foot down" just before the fatal collision.
Campbell did not present any defense testimony or appoint any witnesses.
Luke Youlden, a supercar and stunt driver, testified as an expert witness and claimed that the car had to be in sports mode before Campbell lost control of it.
Is Alexander Campbell Guilty Or Innocent?
Alexander Campbell was found not guilty of killing Sophia Naismith, a teenage girl while driving recklessly. He is also not innocent, though.
Judge Paul Muscat cleared Campbell of the charge in the South Australian District Court on Thursday following a judge-only trial.
Campbell previously entered a guilty plea to the lesser charge of driving carelessly. At a later time, he will receive a sentence for that accusation.