Who Are Natasha Lyonne Parents, Aaron Braunstein And Yvette Braunstein?Siblings And Net Worth
Natasha Lyonne's parents are Aaron and Yvette Braunstein. They divorced when she was young, and Natasha lived with her mother and older brother.
Lyonne is an American Actress known for portraying Nicky Nichols on the Netflix Drama Orange Is the New Black. For her role, she received an Emmy nomination for Outstanding Guest Actress.
The 43-year-old is also a director, writer, and producer; she co-created, wrote, Executive produced, and directed the Netflix series Russian Doll, in which she acted as Nadia Vulvokov.
She was nominated for three Emmy Awards for her role in the series, including Outstanding Lead Actress in a Comedy Series.
Natasha Bianca Lyonne Braunstein was born on April 4, 1979, to her parents, Aaron and Yvette Braunstein. She was raised with her older brother by her mother after her parents separated. Here is an article about her parents and sibling.
Who Are Natasha Lyonne Parents, Aaron And Yvette Braunstein?
Natasha Lyonne's parents are Aaron Braunstein and Yvette Braunstein.
Aaron Braunstein was a boxing promoter based in New York. He also had minor acting credits in movies such as Tropical Heat and Born to Win.
He was also a Democratic candidate in the 2013 City Council election for the 6th District of Manhattan.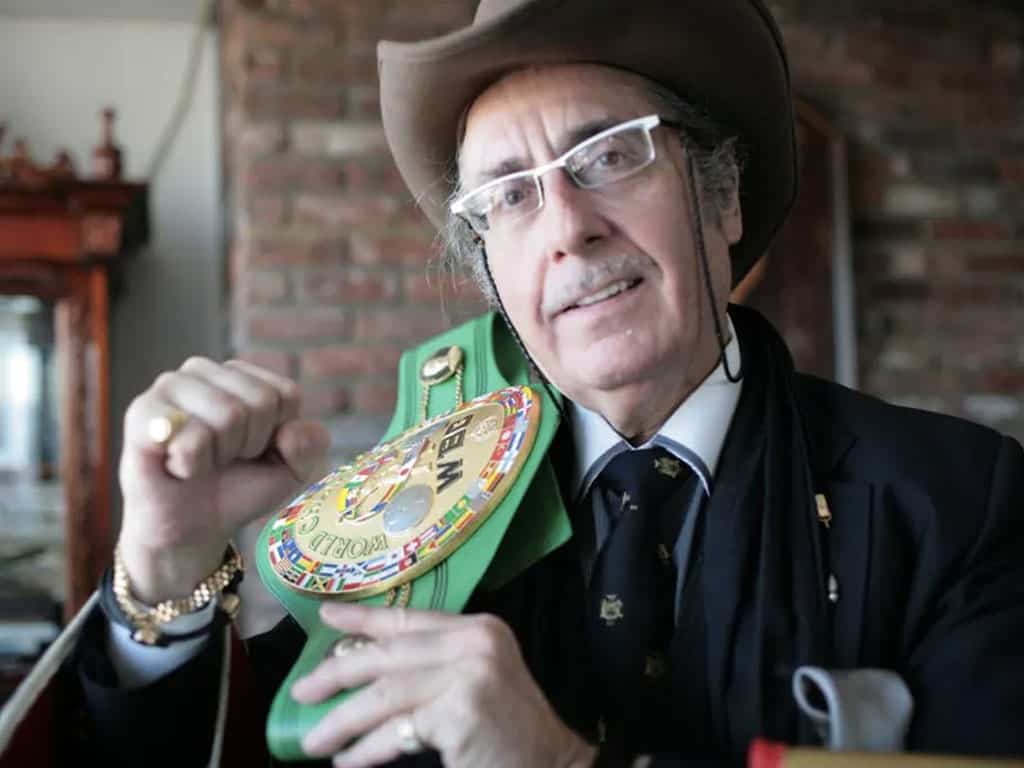 The Actress was estranged from her Father after he divorced her mother, Yvette, when she was young. He later married Nicole Trau. Aaron was also a race car driver and a radio host who lived on the Upper West Side until his passing in October 2014.
Yvette Buchinger was born in Paris, France, to Hungarian-Jewish parents who were Holocaust survivors.
Her Father, Morris Buchinger, hid in Budapest during the war as a non-Jew working in a leather factory and operated a watch Company in Los Angeles, United States.
Aaron and Yvette raised Natasha as an Orthodox Jewish and lived in Great Neck, New York, until she was eight, and later emigrated to Israel for one and a half years.
Young Natasha participated in the 1989 Israeli children's film April Fool, her first role in a movie.
Also Read: Does Omari Hardwick Have Kids With His Wife Jennifer Pfautch? Family And Net Worth
Natasha Lyonne Siblings
Talking about her siblings, Natasha Lyonne has an older brother, Adam Braunstein.
After their parents, Aaron and Yvette, divorced, the two young siblings moved to the United States with their mother.
After that, the three moved back to New York City, and the children attended the Ramaz School, a private Jewish school. Apart from that, there is insufficient information about Natasha's brother Aaron on the internet.
Lyonne was a scholarship kid in school, taking honors Talmud classes and reading Aramaic.
However, she was expelled from school for selling marijuana and was soon an outcast. Her mother moved the family from New York to Miami, and Lyonne attended Miami Country Day School.
However, Natasha left school before her final year to attend a film program at Tisch School of the Arts. As a result, she did not graduate from high school.
Natasha Lyonne Net Worth
Natasha Lyonne is an American Actress with an estimated net worth of $5 million, according to CelebrityNetWorth.
Lyonne makes a living from her career as an Actress. She has been credited in several movies and television series.
However, she is best known for her portrayal as Jessica in the American Pie franchise and has made a fortune from her acting and directing ventures.
The 43-year-old has directed several episodes for different television series such as Shrill, Orange is the New Black, Awkwafina Is Nora from Queens, High Fidelity, and Sarah Cooper: Everything's Fine. She is on Instagram as @nlyonne and is followed by 1.8 million people.
Lyonne dated comedian and Saturday Night Live alumnus Fred Armisen in 2014. However, the two ended their relationship in April 2022.
More From The Author: Is Richard Sherman Arrested For Drunk Drive? What Did NFL Player Do?