North Carolina Judge Sent Gregory Hahn To Jail For Refusing To Wear Mask
North Carolina Judge has sent Gregory Hahn to jail for one of the most bizarre reasons.
During the pandemic, wearing masks became compulsory, and the people of law made it their duty to prevent people from breaking this law and risking the spread of the virus.
Gregory became unlucky as he failed to comply with the orders. After a fair evaluation of his wrongdoings, he was sent to spend 24 hours in jail.
People are divided into two groups regarding this case, as some have lauded the work done by Judge. Some people, however, said that the Judge had overreacted and he could have dialed it down a little.
Despite being found in contempt of court, Hahn of Harnett County, North Carolina, claims there were never any previous instructions to wear a mask in the courtroom.
North Carolina Judge Sent Gregory Hahn To Jail For Refusing To Wear Mask
Gregory Hahn had to spend 24 hours in prison. The North Carolina judge claims that he had warned Gregory previously to wear a mask when he appears in court.
After failing to comply with the court's rules, a North Carolina judge decided to send Gregory Hahn to prison for 24 hours.
Gregory Hahn, age 47, was sentenced to 24 hours in jail for defying the Judge's order to wear a mask in the courtroom.
Talking to media outlets, Gregory laughed at the irony of the whole situation. He claimed that no rule forced him to wear a mask inside the courtroom.
And even though there was a rule, he denied being previously warned. He also said the North Carolina judge was not wearing a mask when he accused Gregory of not wearing one.
Construction Optimize is a local marketing and leadership consultancy business where Hahn serves as the CEO. Hahn did not believe his luck as he said he would have never expected to be thrown into prison without any prior warning.
The Judge, however, claimed that the businessman was properly warned before he was sent to prison. He backed his decision to send Gregory to prison and said anyone who breaks the rules would be rightly punished.
What is your opinion on the topic? People have started to take sides in the case, as few people blame Gregory for not being able to do something as simple as wearing a mask.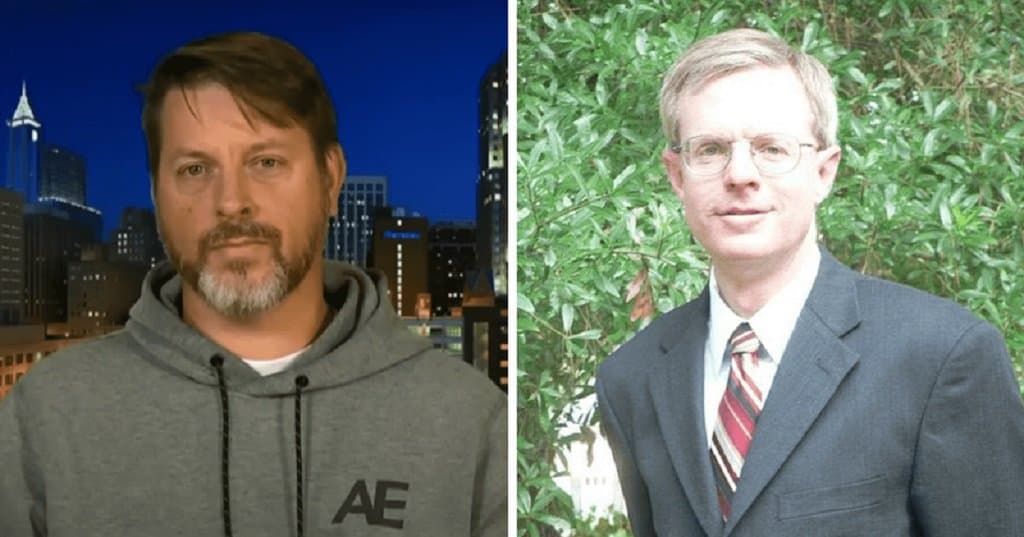 "All he had to do was appear in the courtroom wearing a mask," one user tweeted.
While most people have taken Gregory's side and said that the decision made by the North Carolina Judge was bullying, they joined the online media in support of the businessman. They said he had done nothing to warrant such tough twenty-four hours.
The Worst Twenty-Four Hours of Gregory's Life
Gregory recalls his day in prison as the worst twenty-four hours of his life. He claimed he would never live a day when he was wrongfully sent to jail.
Gregory strongly believes he had done nothing wrong to be sent to prison. Most hardly, he recalled having to call his minor son from prison.
He is a Father to one child; for twenty-four hours, he was separated from his child. Hahn claimed that the Judge's decision to sentence him to prison "felt biased" and that he had been openly "bullied" for standing up for his convictions.
Hahn said there was never notice in the jury summons he received or any signs outside the courtroom in defiance of the Judge's orders.
You Can Also Explore: Youtuber Truthfully Trisha Divorce Story: Relationship Timeline With Sean- Arrest, And Charge