Stacey Englehart: Career, Relationships & Net Worth
The twenty-first century is the age of digital media. In the world today, presentation is everything, maybe the way you speak, your sense of style, or your lifestyle. Similar is the story of a Canadian news commentator, Stacey Englehart.
She is well recognized in the media of North America as an excellent news commentator. Everyone around the globe loves the charming personality which she has.
Read more about: Coy Gibbs Wife: Was He Married? Family And Death Cause
The one who has an appealing way of presenting themselves among the mass is always loved.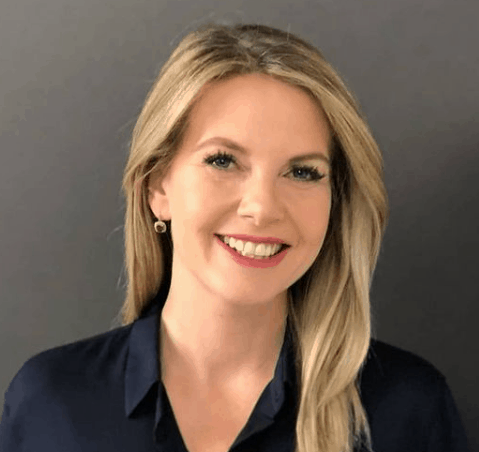 Her viewers love Stacey for the professionalism and hard work that she puts in. The TV and radio journalist is also appreciated for the pleasant aura she has, capturing everyone's attention.
Quick facts about Stacey Englehart
| | |
| --- | --- |
| Full Name | Stacey Englehart |
| Known as | The brand power Host |
| Date of Birth | Unknown |
| Birth Place | Campbelton, New Brunswick |
| Gender | Female |
| Ethnicity | White |
| Nationality | Canadian |
| Current Residence | Greater Toronto Area (GTA) |
| Horoscope | Unknown |
| Lucky number | Unknown |
| Lucky color | Unknown |
| Lucky stone | Unknown |
| Age | Unknown |
| Height | 5 feet 6 inches |
| Weight | Unknown |
| Eye color | Gray |
| Hair color | Blonde |
| Skin color | Fair |
| Lucky number | Unknown |
| Lucky color | Unknown |
| Lucky stone | Unknown |
| Marital Status | Divorced/Single |
| Ex-Spouse | Zoran Postic |
| Number of Children | One |
| Name of children | Unknown |
| Dating | Johnny Salerno |
| Best match for marriage | Unknown |
| Education | Degree in Communication Arts, Radio Broadcasting College |
| First Job | On-air host (95 CKNB) |
| Hobbies | Playing squash, going outdoors. |
| Profession | TV host, Radio host, Voice-over artist, News Director, Program Director |
| Languages known | English (British and American), French |
| Events hosted | Canada Winter Games |
| Radio Networks involved | CKWR 98.5, CHYM FM, 570 News, Z103.5, Jewel 88.5 |
| TV shows | Better living TV, The Crowd Funder Show |
| Company Owned | Englehart Productions |
| Awards | RTNDA, Gold Toronto Sun Readers Choice awards |
| Net worth | $800 Thousand (as of 2020) |
| Social media | Instagram, Youtube, Facebook, Linkedin, Twitter |
Stacey Englehart is a happy person full of excitement which can voice any sound, whether it be a child, an adult, and a sexy. She is so fluent in making announcements in French as well.
The radio journalists have charisma in her voice, making her voice envious to many gentlemen and ladies.
Early life and Education
Stacey Englehart may be a famous face for the media, as her professional life is all associated with media itself. But, she loves to keep her personal life very private.
The radio journalist got her graduation degree in Communication arts from a Radio Broadcasting College. She has a specialization in radio and television announcement as well as news writing and copywriting.
Stacey graduated in the year 1994 and has continued her job as a radio host since then.
Personal life of Stacey Englehart
Since there are no posts or updates about the early life of Stacey Englehart, So, there isn't much information about her family or her childhood. She was born in a small town Campelton of Canada, where she received her education and graduation before moving out to Ontario, Canada.
The host hasn't yet disclosed any information about her siblings also. She got married to Zoran Postic and has a beautiful daughter with him.
As she loves to keep her family life not disturbed by the media, information about her daughter is also unknown. But, there are pictures of her with her daughter in several social media posts and online websites.
Zoran Postic, the ex-husband of Stacey Englehart, is a public service officer who dedicated his life to uplifting people's life through municipal service.
He was promoted to Deputy City Manager of Public Works for the City of Vaughan because of his dedication to the people's service, high energy, and forward-thinking leadership qualities.
You may be interested to learn about Sharon Summerall.
The marriage of Stacey Englehart
Stacey Englehart was married to Zoran Postic in the presence of both of their families and friends. Dating for a year, they finally tied the knot. They got married on September 19, 2009, in Toronto, Ontario.
Stacey had a lavish wedding ceremony by the lake in Ontario. They had a nautical themed wedding in Queens Quay Docks at the foot of The Empire Sandy.
The bride Stacey wore a beautiful white gown custom-made by Marina Lemoyne, who also designed the bridal party attire. Her makeup was done by Michelle Willis McAuley of In Your Face Makeup, and Salon College did her hair. Similarly, the groom's tux was from Freeman.
The bride and groom planned the wedding ceremony. The flowers were from Sandrina Floral, and the wedding cake was from l-cakes.ca.
Their ceremony sounded phenomenon from the music played by the team The Builts. Stacey and Zoran held their wedding reception party at National Yacht Club.
Sadly, after a few years of such a luxurious wedding, the couple split. They got divorced as they couldn't enjoy each other company.
The couple also has a daughter from their relationship. Now, Stacey lives her life to the fullest with her daughter in the Greater Toronto Area (GTA).
Relationships of Stacey Englehart
The romantic relationships of Stacey Englehart are often talked about. Her marriage with Zoran Postic didn't go well as they expected, and hence, the couple split on a healthy note.
Afterward, Stacey was single until the year of 2012. This was the date when she met her then very close friend and now boyfriend, Johnny Salerno.
Stacey and Johnny were excellent friends, and a year later, they started dating. Since the 18th of August 2013, they have been together and are enjoying each other's company to the fullest. The rumors have it that this couple is going to get married soon.
<<Ryan Broekhoff Bio: Family, Career, Net Worth & Social Media>>
Career and Professional life of Stacey Englehart
Stacey Englehart is a journalist by profession who initially started journalism as a co-host in a radio show. In her two-decade-long career, she worked as an on-air host, a program director, a brand ambassador, a news director, a music director, and a creative director.
The artist has worked on television shows like Better Living Television and The Crowd Funder Show. She has also hosted emceeing events like the Canada Winter Games in 2003.
https://www.instagram.com/p/B2C52sYAtWu/
She has done voice-over works for websites, phone messages, and freelance commercials for other radio stations. The journalist has swiftly made her way to the morning show and then to the major marketing show in Ontario by starting from the bottom.
In recent days, Stacey Englehart is the anchorwoman for Brand power in the United States and Canada. She is also associated with Jewel 88.5 Toronto, where she is on air, usually on weekday mornings. There she hosts morning shows in time ranging from 5:30 am to 10 am.
Stacey also runs a program on staceyonair.com. She is the owner of a voice production company named Englehart productions.
The following video explains her talent for anchoring.
The company is operated from her own house. Stacey Englehart has given 20 years of her life to radio hosting, which gave her everything she could ask for, may it be name, fame, or money.
The Radio Journey of the Anchorwoman Stacey Englehart
Stacey Englehart has worked as an announcer for radio stations since the year 1993. She started her radio journey from her hometown Camplbelton, where she worked in a radio station, 95 CKNB as an on-air host.
In 2003, she moved to Kitchener, Ontario, to work as a news reporter and co-host a radio morning show. She worked in radio stations such as CKWR 98.5, CHYM FM, 570 News.
She fulfilled her dream of broadcasting to Canada's largest city Toronto within two years of her hard work in this field. Now, she is a host on Z103.5. Stacey is awarded RTNDA awards and three GOld Toronto Sun Readers Choice awards for being the best news reporter and radio host.
Stacey worked hard for countless years to get the fame and wealth she has earned today. She woke up at 3 am for 10 years of her professional life to host the morning shows.
The host pursued her biggest dream by working as a volunteer first and then moving up to being the host for countless T shows and making appearances in major TV networks commercials.
Net worth
Stacey Englehartindeedy has made a huge sum of money from her decades-long professional career. As of the calculations made in the year 2020, she has a net worth of $800 thousand as a radio host, a TV host, and a voice-over artist.
A Canadian television anchor's average salary is over One Hundred Thousand Dollars, and her annual salary is definitely a huge sum. Similarly, the radio host makes thousands of dollars from her radio career, as the average radio host makeover Two Thousand Dollar.
And she is a big name in the radio industry as well, so she definitely makes the most significant amounts of money from the radio shows.
She also earns a reasonable sum from being the face of Brand power in Canada and the USA. Now that Stacey has her one production company and works as a producer and a scriptwriter, the journalist's net income surely is gonna make a rise in the days to come.
Social media
Stacey is active on social media platforms such as Instagram, Facebook, Twitter, and she also has her own Youtube channel.
Her Instagram handle is @staceyonair, and she has over 1k followers, and her bio says- TV and Radio Host, professional bigmouth, and lover of animals. She posts about her personal day to day life and her pet-love on her Instagram posts.
The radio host is also active on Twitter, and she has over 2k followers, and her bio says- TV/radio host, voice-over artist, and Brand power host. She tweets about current affairs, her news commentary and, about sports on her account.
Stacey Englehart also has a Youtube channel in which she uploads funny videos and about her shows. Her YouTube channel is named Stacey Englehart and has over One Hundred Fifty Thousand views. She started the channel on June 14, 2007.
FAQs
Is Stacey Englehart is married?
No, Stacey Englehart is divorced, but she is in a relationship now.
Who is Stacey Englehart?
Stacey Englehart is a talented woman who works as a Radio as well as a TV host.