Was Jerry Lee Lewis Related To Jimmy Swaggart? Family Tree And Net Worth Difference
Yes, the late rockstar Jerry Lee Lewis was related to evangelist Jimmy Swaggart. They were cousins.
Jerry Lee Lewis, nicknamed "the Killer" and "The Ferriday Fireball," was widely regarded as the pioneer of rock 'n' roll and rockabilly music. His biggest hits include Great Balls of Fire, What'd I Say, Lucille, Whole Lotta Shaking Goin On, and Crazy Arms, to name a few.
On the other hand, Jimmy Lee Swaggart is a Pentecostal televangelist, gospel music artist, pianist, and author. The reverend is well-known for his television ministry, which started in 1971 as the Camp Meeting Hour.
Was Jerry Lee Lewis Related To Jimmy Swaggart?
Rock 'n' roll star Jerry Lee Lewis and televangelist Jimmy Swaggart were cousins. Country music star Mickey Gilley was also their cousin. All three of them would get together and play piano during their childhood.
Jerry and Jimmy were double first cousins, meaning they were first cousins from both sides of the family. The two famous men are related through maternal and paternal lines that author J. D. Davis explains in his 2012 book Unconquered: The Saga of Cousins Jerry Lee Lewis, Jimmy Swaggart, and Mickey Gilley.
Jimmy Swaggart, 87, is the only one remaining among the trio. Jerry died, aged 87, at his home in Nesbit, Mississippi, on October 28, 2022. He had a prolonged battle with pneumonia.
Find Out: How Did Stephen Hawking Get Paralyzed? Illness And Health Update.
Similarly, Mickey passed away not that long ago. The Mayor of Pasadena, Texas, announced his death in May 2022. He was 86.
Jerry Lee Lewis And Jimmy Swaggart Family Trees
Jimmy Lee Swaggart was born in Ferriday, Louisiana, United States, to his parents, Willie Leon Swaggart and Minnie Bell Herron. His Father, Willie, was a fiddle player and Pentecostal preacher, whereas his mother, Minnie, was the daughter of sharecropper William Herron.
Willie and Minnie were related by marriage, as Willie's maternal uncle Elmo Lewis was married to Minnie's sister Mamie. The extended family had a rather complex network of interrelationships – cousins, in-laws, and other relatives who married each other.
Jimmy had a sister named Jeanette Ensminger (1942–1999). In 1952, when Jimmy was 17, he married 15-year-old Frances Anderson. They met in a Wisner church while he was playing music with his pastor Father. Jimmy and Frances have been together for 70 years and have a son named Donnie.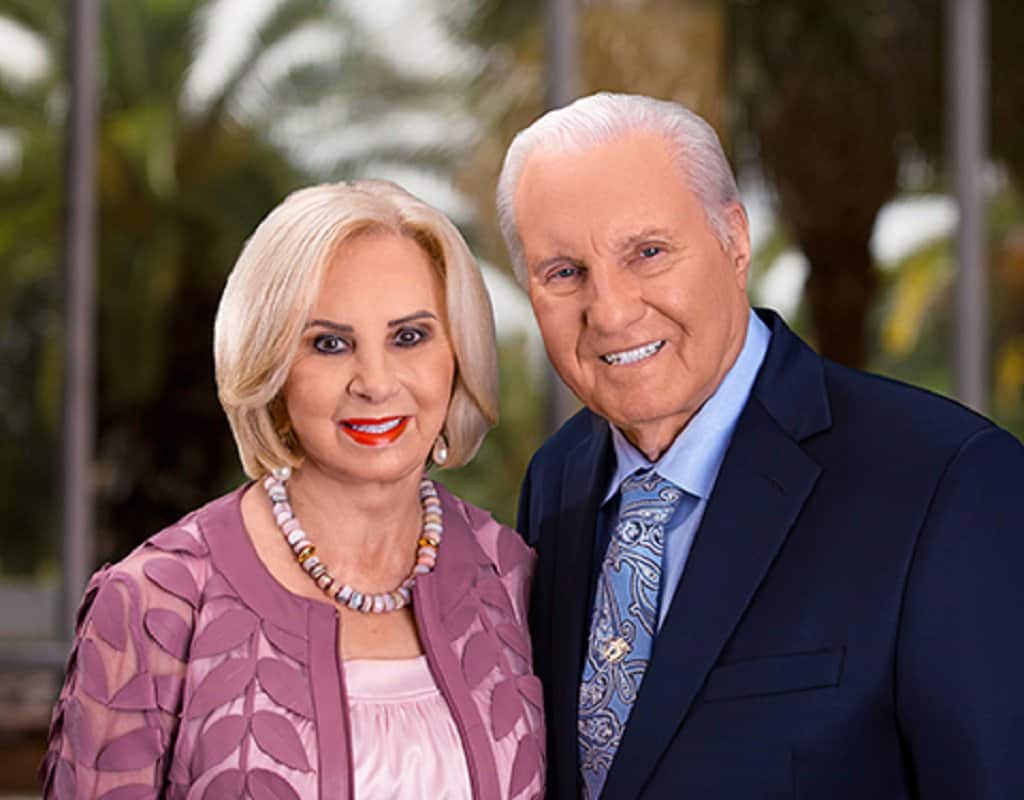 On the other hand, Jerry Lee Lewis was born to his parents, Elmo Kidd Lewis Sr. and Mary "Mamie" Herron Lewis, in Ferriday, Louisiana, United States.
Unlike his cousin, Jerry was married seven times, with controversial marriages including bigamous marriages and marriage with an underage cousin.
His wives included Dorothy Barton (1952 to 1953), Jane Mitchum (1953 to 1957), Myra Gale Brown (1958 to 1970), Jaren Elizabeth Gunn Pate (1971 to 1982), Shawn Stephens (1983 to 1983), Kerrie McCarver (1984 to 2005), and Judith Brown (2012-2022).
Likewise, he had six children, namely Jerry Lee Lewis Jr. (1954–1973), Ronnie Guy Lewis (b. 1956), Steve Allen Lewis (b. 1959), Phoebe Allen Lewis (b. 1963), Lori Lee Lewis (b. 1972) and Jerry Lee Lewis III (b. 1987).
What Is Jerry Lee Lewis And Jimmy Swaggart Net Worth Difference?
Celebrity Net Worth reports that both Jerry Lee Lewis and Jimmy Swaggart have respective net worth figures of $10 million. There is no net worth difference, as both cousins are equally wealthy.
Jerry Lee Lewis, who passed away at 87, mostly earned his fortunes from music. He was a singer and pianist best known for hits, including Whole Lotta Shakin' Goin' On, Great Balls of Fire!, and Crazy Arms.
The musician won four Grammy awards, including two Grammy Hall of Fame Awards and a Grammy Lifetime Achievement Award. He was also inducted into the Rock and Roll Hall of Fame in 1986, and the Rockabilly Hall of Fame recognized his pioneering contribution to the genre. Many other awards, accolades, and recognitions followed suit.
Jerry's cousin, Jimmy Swaggart, is a televangelist, preacher, and author. Additionally, he is a singer, pianist, and media personality.