Everleigh Labrant Biological Dad Tommy Smith; Did Everleigh Labrant Dad Passed Away? Death cause
After the tragic death of Everleigh Labrant biological dad, viewers of the popular YouTube vlogging family "The LaBrant Family" are alarmed.
The LaBrant Fam, formerly known as Cole & Sav, is a family-focused YouTube channel run by Cole LaBrant and Savannah Rose LaBrant from California.
For those who don't know, she was originally known as Everleigh Rose Smith Soutas, a young dancer who specializes in being a social media influencer.
She hails from Orange County and possesses talent in various dance styles, including ballet, jazz, hip-hop, contemporary, and many more.
You were unaware that Everleigh had become a young fashion icon and had appeared in Vogue Australia at a young age. Speaking about Everleigh's fame, she also appeared on Jimmy Kimmel Live and The Ellen DeGeneres Show.
Everleigh Labrant Biological Dad Tommy Smith
Savannah Soutas LaBrant and Tommy Smith are Everleigh's parents. Through her mother's connection with her stepfather, Cole, Everleigh also has a half-sister named Posie Rayne LaBrant and a half-brother named Zealand Cole LaBrant.
Tommy Smith was living with his girlfriend, Courtney Santaella. They were residents of Orange County, California.
Savannah, his ex, talked openly about combining her and Tommy's families and co-parenting Everleigh.
You may also like Floyd Mayweather and Anna Monroe Engagement Ring Photo: Is He Married? Relationship Timeline And Dating History.
Did Everleigh Labrant Dad Pass Away?
On September 15, 2022, Tommy Smith, Everleigh Labrant's Father, passed away. He was 29 years old at the time. The fans of this Tiktok sensation were horrified to hear this terrible news.
Losing a parent is usually traumatic and distressing. Everleigh lost her Father in this case while she was only nine years old. The loss has been extremely hard for her and her family. On her Instagram page, her mother requested privacy and prayed for her.
The caption read, "Our hearts are incredibly heavy as we process the loss of Everleigh's dad, Tommy." He was extremely in love with Everleigh. We humbly request privacy so that we may all continue to support Ev, pray for her, and cry with her as she goes through this difficult time. We appreciate your prayers for Everleigh so much.
Everleigh Labrant Dad Tommy Smith Death Cause
The reason why is yet unknown. Nevertheless, it happened "unexpectedly."
Everleigh has expressed how much her Father also means to her. One made me, and one raised me, she said in the caption of a picture of herself and him from last July, followed by the words "I adore it." Tommy Smith and Everleigh were close friends. Father and daughter relationship is ideal!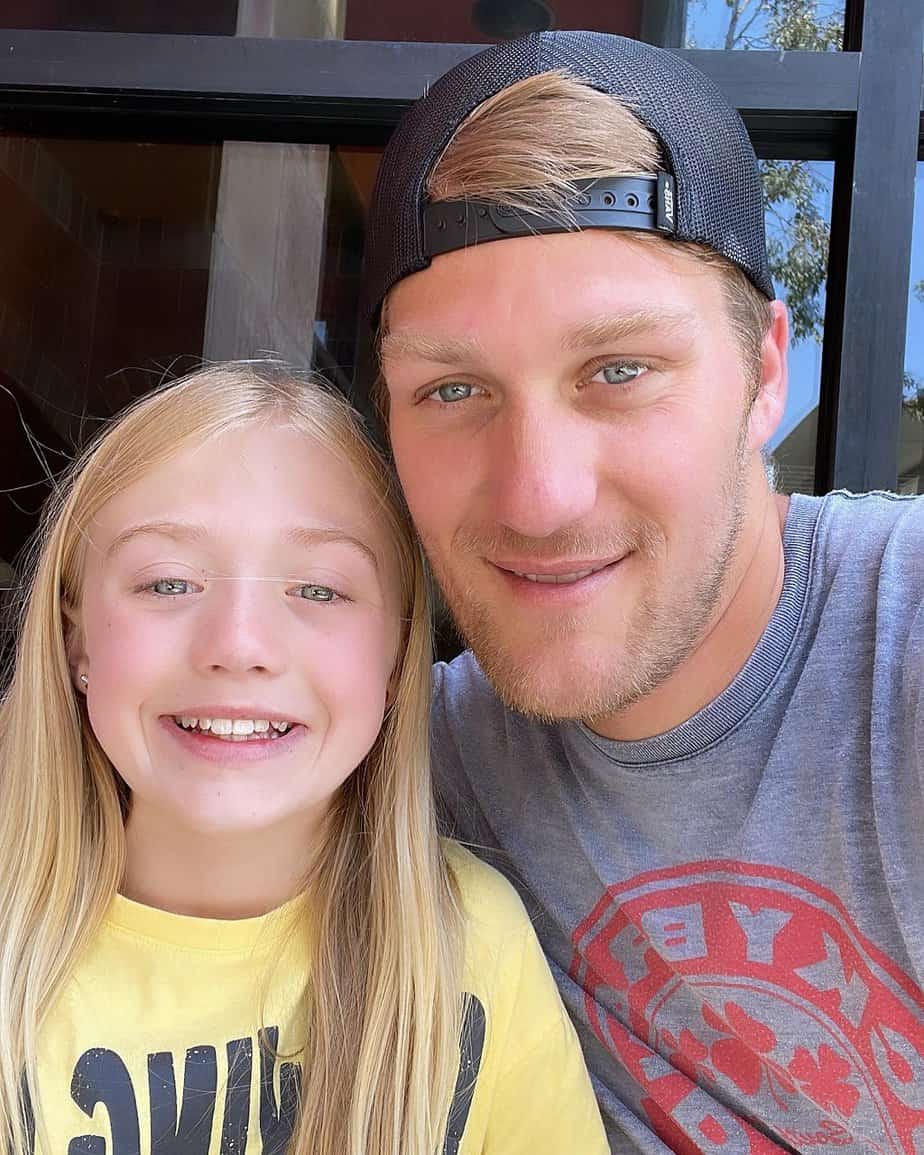 Everleigh Labrant's Father may now rest in peace. We are sending our condolences to her and her family. Even though she has her Father's blessing, she still needs to establish herself. She wishes her all the best in the future!
Daisy was aware that Tommy and one of his AA friends had unknowingly used fentanyl, causing them to go into cardiac arrest and induce convulsions.
Although his official autopsy report is unavailable, some accounts claim that Tommy's death was brought on by fentanyl.
You may also be interested in: Is Carmelo Anthony Still With The Lakers? What Happened To Him And Where Is He Now?