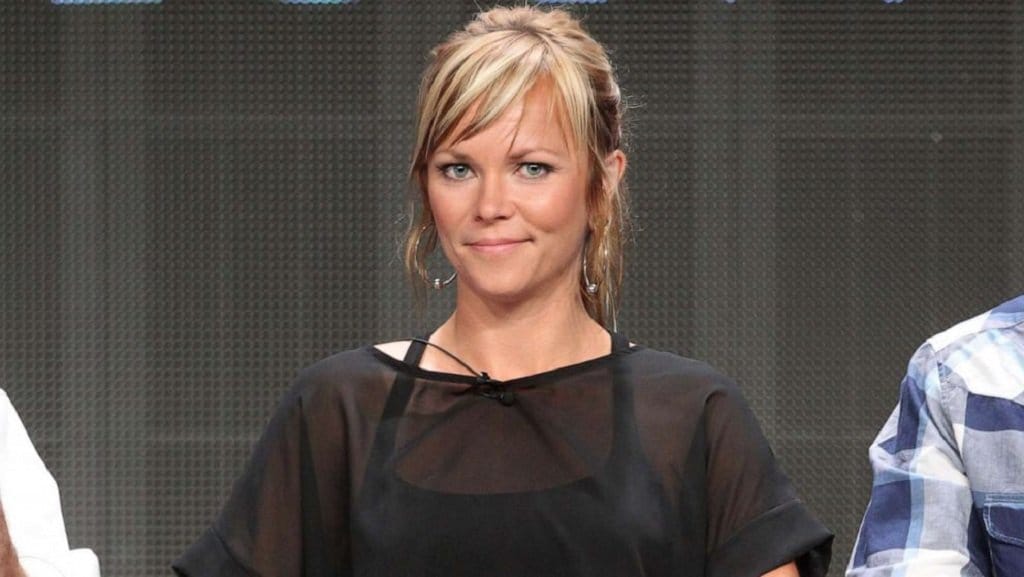 Over three years ago, the fastest woman on earth, Jessi Combs, died in a fatal car crash. She died doing what she loved – setting world records of speed.
American pro racer Jessica Combs was also a television personality and metal fabricator.
In 2016, she set a women's land speed class record, breaking her own record from 2013. It earned her the "fastest woman on four wheels" title.
Read Also: Fox News Shannon Bream Illness And Health: What Happened To Her?
Fastest Woman On Earth: Jessi Combs Death
Pro racer Jessi Combs died on August 27, 2019, in the Alvord Desert, Oregon, U.S. Jessie crashed a jet-powered car while trying to break a land speed record as a part of the North American Eagle Project.
Her car possibly hit an object in the desert, causing the front wheel assembly to collapse at a speed nearing 842 km/h (523 mph). The official cause of her death was "blunt force trauma to the head," which occurred before the Fire that engulfed the car after the crash.
Jessi's final run across Oregon's Alvord Desert that day reached 841.338 km/h (522.783 mph), which broke the previous female land speed record of 825.13 km/h (512.71 mph). The last record belonged to Kitty O'Neil at the same location in 1976.
Guinness World Records verified the new record posthumously in June 2020 and awarded Jessi the female land-speed world record. Born on July 27, 1980, Jessi Combs was 36 at death.
Jessi Combs Family Details Explored
Jessi Combs was born in Rockerville, South Dakota, to her parents, Jamie Combs and Nina Darrington. When Jessi was two, the Combs family relocated to Piedmont, South Dakota.
Jessi had two siblings, Kelly Combs and Danielle Theis, and three stepsiblings, Rebekah Hall, Arielle Hall, and Austin Darrington. Nina DeBow, a jazz pianist who raced in Stanley Steamers, was Jessi's great-grandmother.
Jessi graduated from Stevens High School in 1998 and subsequently graduated from WyoTech in 2004. She did the Street Rod Fabrication and Custom Fabrication, the Collision & Refinishing Core Program, and High-Performance Powertrain programs.
After graduating, Jessi landed her first professional job after the WyoTech marketing department hired her, alongside another student, to build a car from scratch in six months to debut at the Specialty Equipment Marketing Association's (SEMA) show.
Jessi was reportedly married and later separated from her Extreme 4X4 co-host Lan Johnson. The split was rumored to have happened because of Jessi's preferences – she was bisexual.
Lan is a Canadian actor, mechanic, and builder from Ontario, Canada. He has been a part of shows like Xtreme 4X4, Monster Garage, Trail to SEMA, and Overhaulin.
Jessi Combs Net Worth: She Was A Millionaire
Jessi Combs had a net worth of $1 million per Celebrity Net Worth. She mostly amassed such wealth from her racing career.
Jessi raced in and won a wide range of events from 2011 to 2017, including Ultra 4 Stampede, Ultra 4 Western Region Series, Ultra 4 King of the Hammers, Rallye Aicha des Gazelles, and so on.
In addition to her professional racing career, Combs was a television personality. When she was not racing and setting records, she hosted the SpikeTV television show Xtreme 4×4, The List: 1001 Car Things To Do Before You Die, How to Build… Everything, and All Girls Garage.
Besides, she appeared in the seventh season of MythBusters when Kari Byron was on maternity leave. She also appeared on Overhaulin', Discovery Channel's panel show Break Room and Jay Leno's Garage as a guest driver of a Bugatti Chiron.
Moreover, Jessi wrote a children's book called Joey and the Chopper Boys in 2015.
Find Out: Alison Young QVC Accident: What Happened To Her? Illness And Health Update.