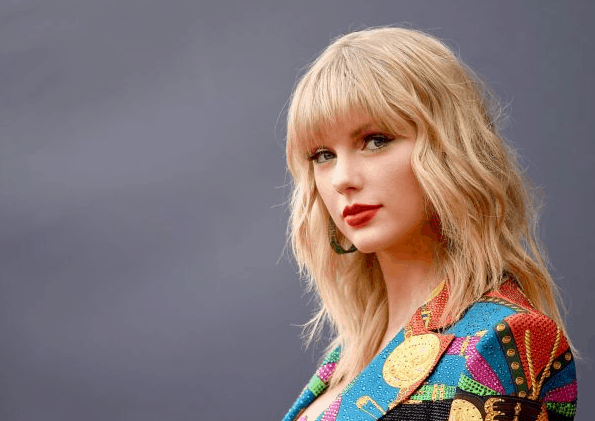 Taylor Swift has decided not to submit her re-recorded Fearless album for the upcoming Grammys and CMA Awards.
This news article is solely about Taylor Swift not deciding to drop her Fearless album.
A representative at Republic Records confirmed on Tuesday to Billboard that the new version of Fearless won't be in line for the next Grammy and CMA Awards submission.
However, Taylor will be submitting her 2020 album Evermore for consideration in all eligible Grammy categories.
The reason for pulling out Fearless (Taylor's Version) from awards contention is that the singer wants the voters to focus on Evermore.
She hopes this decision will lead to voters concentrating on her new music, avoiding splitting their votes between her two projects.
Moreover, the original Fearless was her second studio album released in 2008.
It was a massive hit that won four Grammys, including the album of the year and the CMA Award for album of the year in 2010.
On top of that, the original album remains the most awarded country album of all time.
Feud With Scooter Braun
Not only Fearless, but Taylor intends to re-record and re-release all her first six albums.
The singer/songwriter decided to do so following her feud with music mogul Scooter Braun in 2019.
Braun purchased Taylor's former label, Big Machine Label Group, and all the rights to her first six albums.
Further, he sold them to an investment fund, Shamrock Holdings, last year.
Taylor is against Braun or any other party profiting from her original recordings.
She has used her publishing rights to block some attempts to exploit them.
The You Need To Calm Down hit-maker did her best to get the rights back but unfortunately failed to regain complete control over her music.
Re-releasing As Taylor's Version
The 31 years old pop star hopes her fans will listen to and buy the new versions of her re-recorded albums on streaming services and download stores.
She wants her fans to listen to her new versions rather than the originals.
Further, she will be releasing all of them under the original title along with an extension- 'Taylor's Version.'
The next installment of the re-recorded album will be Red, which is set to release in the November of this year.
The original Red was released in 2012.
It received the 2013 Billboard Music Award for Top Billboard 200 Album and the 2013 Billboard Music Award for Top Country Album.
Besides that, the album was also awarded the 2013 American Music Award for Favorite Country Album.
Further, Taylor is the first female artist to win the title of album of the year three times for Fearless, 1989, and Folklore.
Other than her, only three men- Frank Sinatra, Paul Simon, and Stevie Wonder- have been able to do so.
Speaking of her latest album Evermore, it debuted at no.1 on the Billboard 200, marking Taylor's eighth consecutive no.1 debut.
Also, the album is already the top-selling vinyl album of the year, with more than 143,000 copies sold.
Taylor also has a strong chance of winning this year's Grammy.
Did you enjoy this news article? If yes, comment about what we should write about next!